Clove Essential Oil: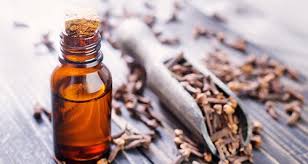 Clove is the most essential ingredient when it comes to a herbal infusion or medicine, it is known for being a 'Healthy Component'. Clove oil is produced from clove plant, which is used in medicines, toothpaste, food, herbal tea, pain reliever and many more. Clove oil is also used in machinery or metal industry to clean metals and for creating a shine.
Benefits:
Clove oil is used in toothpaste because it helps in reducing toothache and bleeding gums and other oral problems like a mouth ulcer. Even in food, clove is added for increasing the taste of the food and for aroma. Clove helps in increasing the blood circulation in the body and is used to treat a throat infection.
You will find a lot of soaps and shampoo with clove in it, it helps in reducing irritation of scalp and skin, and creates a smooth texture for the hair. It is also used as an ointment for treating skin erosion from poison ivy.
How to use:
You can add a drop of clove oil every time you brush your teeth, it will help in strengthening the teeth and the gums. The diluted form of clove oil is used to polish different types of metal. Adding 2-3 drops of clove oil in the liquid detergent will help you repel the insects, as the clothes will have clove scent. While making a homemade soap you can add 3-4 tablespoons of clove oil in 100 grams soap for the right amount of aroma.
To treat cold and throat infection, add clove oil in hot water for steaming or add clove oil in herbal infusion in a form of tea.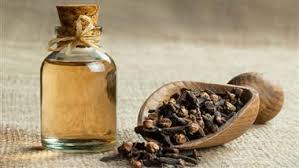 About the Company:
BioProGreen Morrocco is a company specializing in the production and export of organic cosmetics like Argan oil, essentials and vegetable oils, black soap, natural soap, clay, kassa glove, floral water and many more. We export our products worldwide and sell in bulk, for the minimum order quantity of 1L per product and pack minimum 50 pieces order quantity.
We offer all types of packaging, Glass, Aluminium, Plastic and Handmade for 10ml/g. 30ml/g and 100ml/g containers. We also provide private labelling consulted by our design team in the company, which will help you create your own brand (with the minimum order of 100 pieces). And for the purchase of products above 200 pieces, we also provide a quantity discount.
company infroma
BioProGreen
N°200 Lot Elmassar,Zone industrielle SidiGhanem
Route de Safi
40 000 Marrakech,
Tél:  +212664511976
Fax: +212524457961
Mobile/WhatsApp/Viber:  +212 664 511 976
Service clients: +212 524 335 449
E-mail: contact@bioprogreen.com
site web:http://www.bioprogreen.com/