Distributors of Anti-Cellulite Massage Oil – Quality, Effectiveness, and Well-being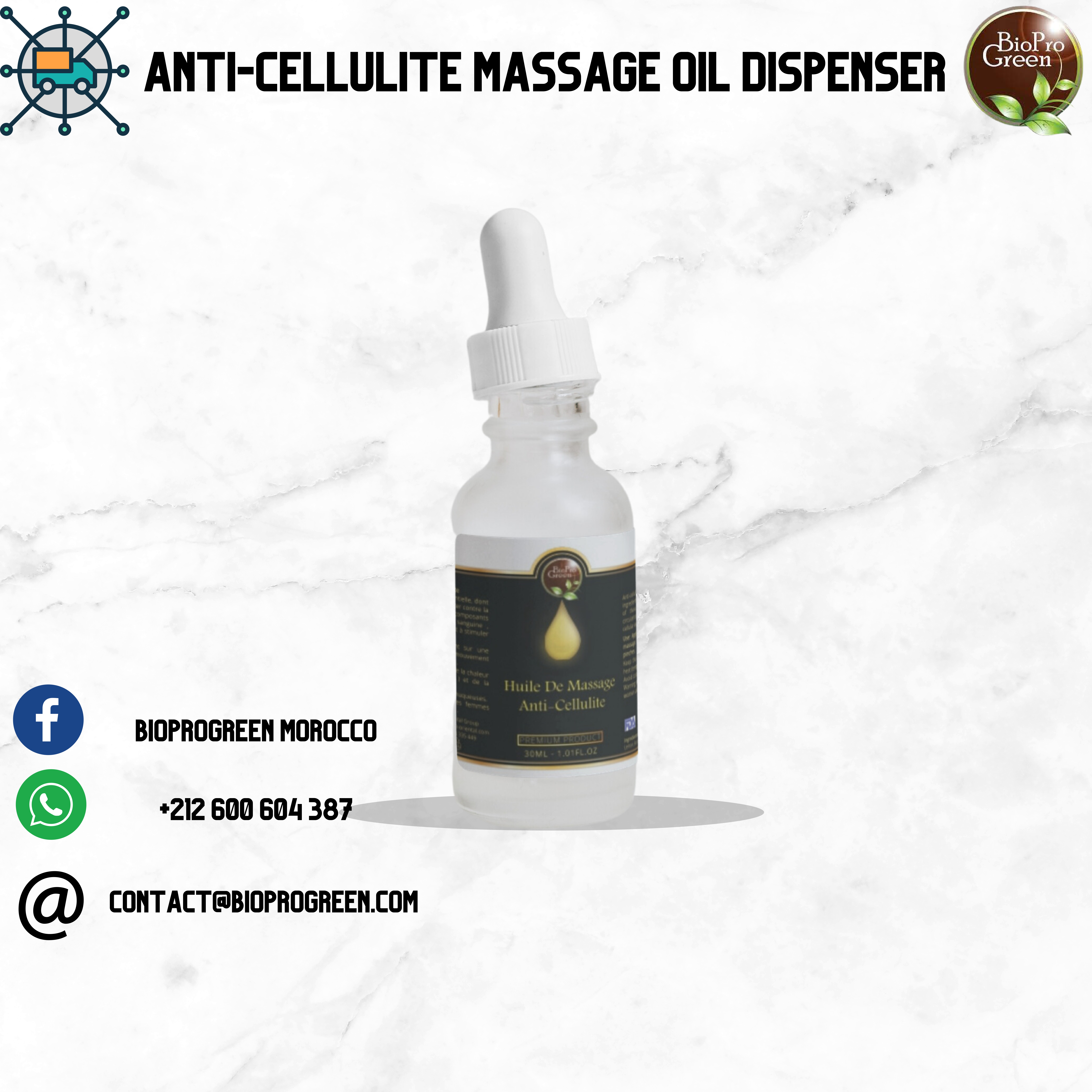 Product Description:
Firstly, distributors of anti-cellulite massage oil play a crucial role in providing a natural and effective solution for combating cellulite and promoting smooth and firm skin. Our team of experienced distributors at BioProGreen is dedicated to delivering high-quality anti-cellulite massage oil, renowned for its effectiveness and contribution to well-being.
Quality and Effectiveness:
Our anti-cellulite massage oil is carefully formulated using premium natural ingredients. Each component is selected for its firming, stimulating, and hydrating properties, to promote the reduction of cellulite appearance and improve skin texture. Our commitment to quality ensures visible and long-lasting results.
Benefits of Anti-Cellulite Massage Oil:
Our anti-cellulite massage oil helps stimulate blood circulation, decongest tissues, and promote lymphatic drainage, thereby reducing the orange-peel appearance of cellulite. It aids in toning and firming the skin, enhancing its elasticity and firmness. Regular application of our anti-cellulite massage oil leaves the skin smoother, softer, and revitalized.
Natural and Safe Formula:
We prioritize safety and the use of natural ingredients in our anti-cellulite massage oil. We avoid harsh and controversial ingredients, opting for plant extracts and essential oils instead. Our gentle formula is suitable for all skin types and can be used with confidence, providing a pleasant and relaxing massage experience.
Massage Application:
Apply a generous amount of anti-cellulite massage oil to the targeted areas. Then massage using circular motions, applying firm but comfortable pressure. Regular massage promotes the absorption of active ingredients and maximizes the benefits of the oil. For optimal results, use our anti-cellulite massage oil regularly and combine it with a balanced diet and exercise.
Thoughtful and Convenient Packaging:
We package our anti-cellulite massage oil in a convenient and aesthetically pleasing bottle, designed for easy use and safe storage. The quality packaging ensures that our oil remains fresh and protected from light and oxidation, thus preserving its beneficial properties.
FAQ
How do I get samples? We offer free samples, but new customers will have to pay the courier fee. This fee can be deducted from the official order payment. You can arrange RPI service on FedEx, UPS, DHL, TNT, etc.
How does your factory ensure quality? We attach great importance to the quality of our products. Each worker ensures quality control from the beginning to the end of the manufacturing process by using only environmentally friendly raw materials. In addition, a specific quality control department is responsible for verification at each stage of the process.
Can you print my logo on the goods? Yes, we can print your logo on the goods or their packaging box. However, to protect patents, you must provide a letter of authorization. In general, we produce the goods according to the customers' samples or based on the image, logo, sizes, etc.
Information about BioProGreen
BioProGreen
N°200 Lot Al Massar, Z.I Sidi Ghanem
Route de Safi
40 000 Marrakech
MOROCCO
Tel:+212 524 335 449
MOB :+212 600 604 387 (Whatsapp / viber )
Fax: +212 524 457 961
Website : https://www.bioprogreen.com/
E-mail : contact@www.bioprogreen.com
Follow US:
 http://facebook.com/bioprogreen
 https://www.instagram.com/bioprogreenmorocco
https://www.youtube.com/@bioprogreenmorocco4708