Best Hair Treatment Custom Logo Manufacturers Natural Morocco Argan Oil Hair Care Serum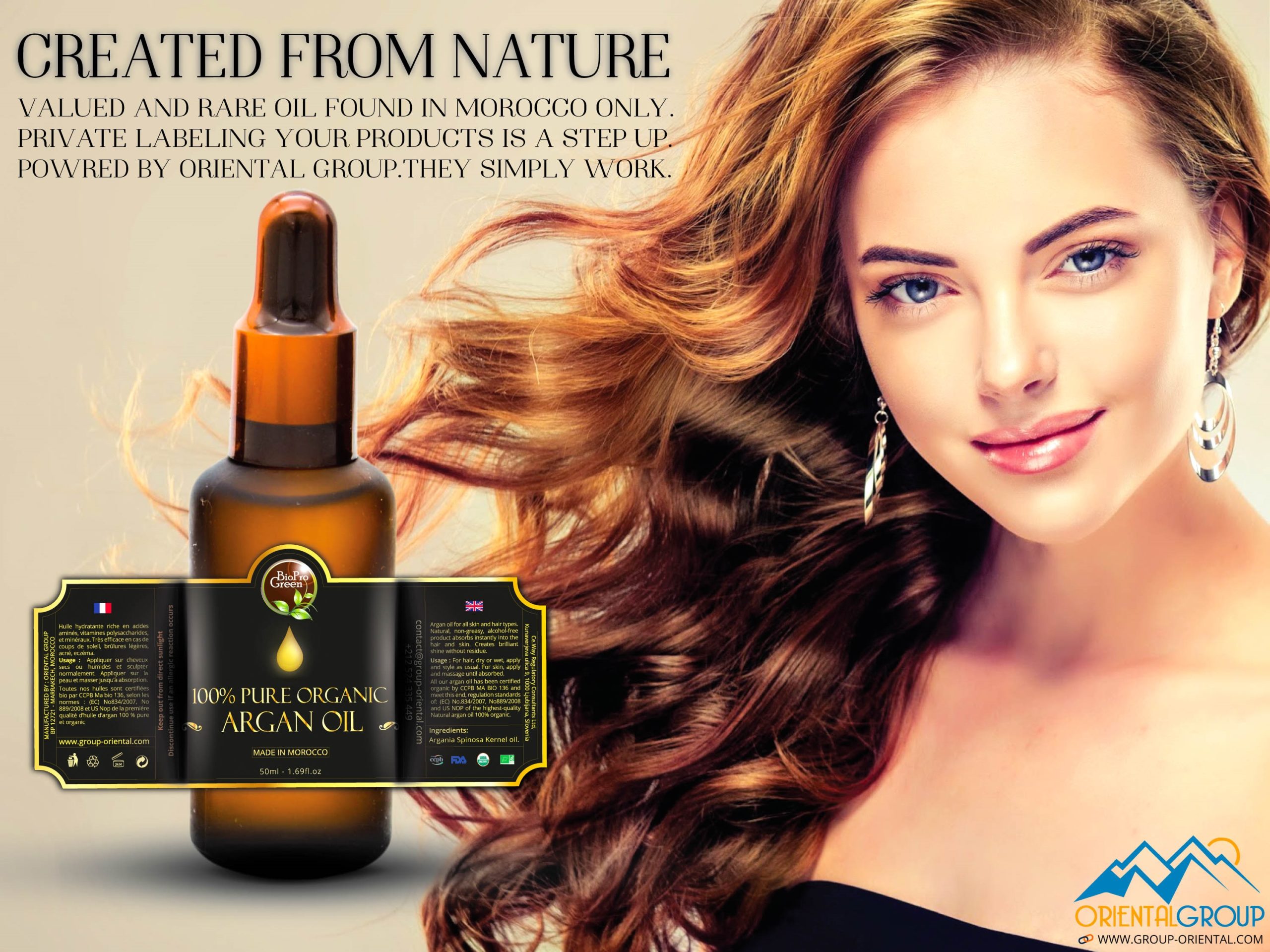 Argan oil manufacturers:
Argan oil manufacturers utilize pure Argan that was extirpated to make virgin oil. The newly made and luxurious quality ensures that you will get what you truly deserve: a Triple Extra Virgin Grade one Oil. Our enterprise imports its raw products from the region of the south of Morocco. The products are going to be carefully selected depending on the quality of nuts during the warm season.
In our production process, we only pick fresh argan nuts which must be 2 months old while in the rest of the market, the currently available quality is at least eighteen months to two years old argan. We have devoted ourselves to provide you with the best. We consider our product to be a multi-use cosmetic product as it moisturizes the skin and minimizes stretch marks, scars, and speckles.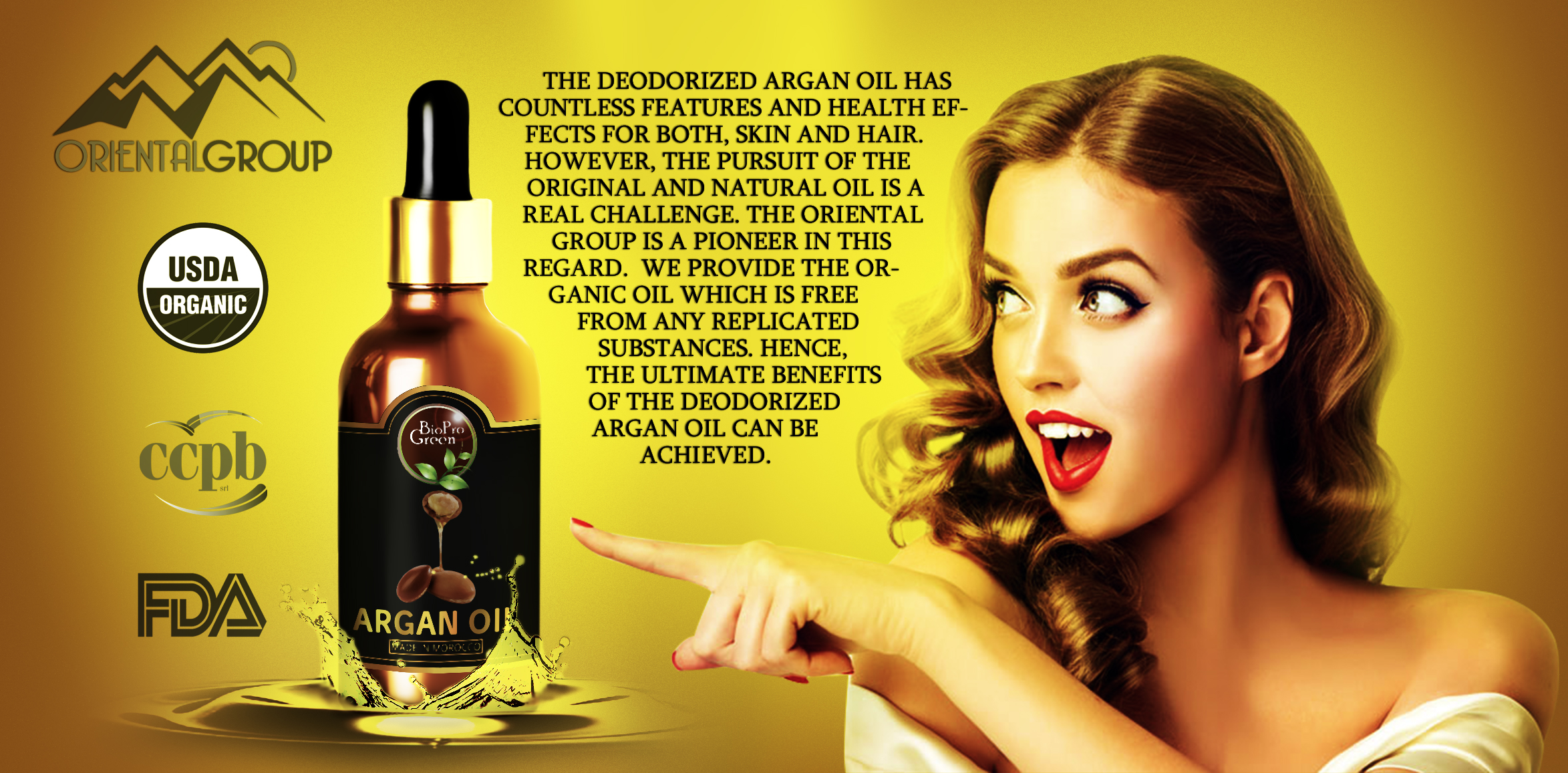 Rich with vitamin E, Omega 6, and fatty acids
An all-inspired nature antioxidant that reduces the signs of aging and acne.
It nurtures the scalp and helps hair grow
It enhances dry skin and moisturizes it.
In Oriental Group, we provide argan oil in its diverse forms in bulk, wholesale or individual bottles. We also provide a private labeling service for our clients wishing to resell the product. All our Argan oil has been certified organic CCPB and USDA and meet this end, international standards of quality extra virgin argan oil 100% organic product.
Feel free to contact us for any information (production process etc …).
Packaging details : 40ml, 60ml, 100ml ,125ml, in PET plastic bottle with pump 250ml, 500 ml, 1Liter, 10 Liters, 20 liters,25 liters ,33 Liters in drum with cap Argan Oil can be 30ml, 40ml,50ml, 60ml, 100ml ,250ml,500 ml in amber or trasparent glass bottle with cap/dropper
Quick Details:
Min. Order Quantity of argan oil: 5 Liter
Port: FOB Casablanca /Tanger MED / Agadir
Payment Terms: L/C,T/T, ,Western Union,MoneyGram/Paypal
Certification: MSDS,CCPB /NOP USDA PROGRAM
N°200 Lot Elmassar,Sidi Ghanem Industrial Estate
Route de Safi,
40 000 Marrakech,
MOROCCO
Tel: +212664511967
MOB : +212600604387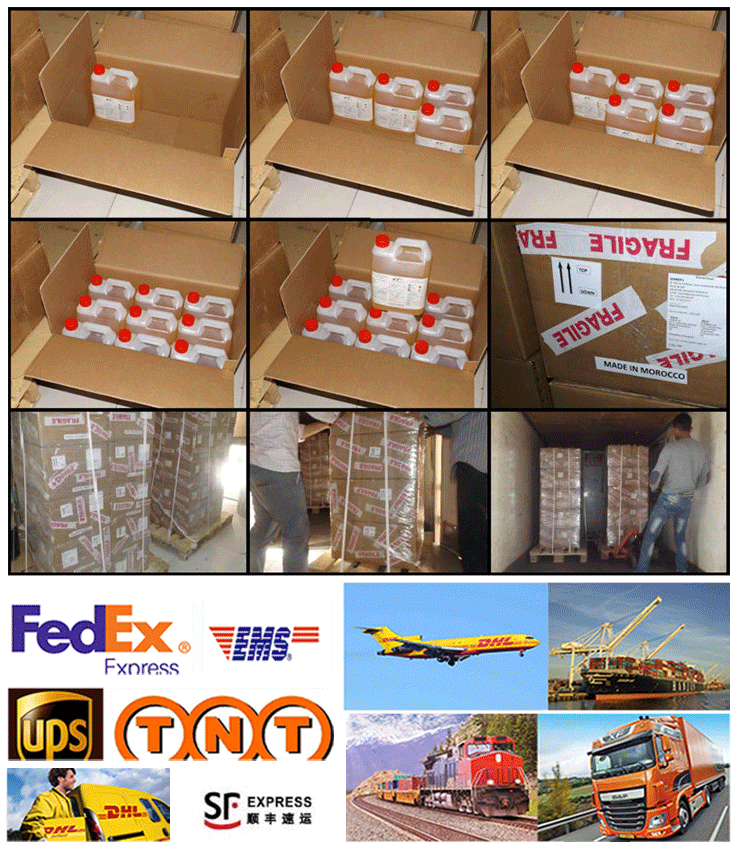 Contact Us:
Website: https://www.bioprogreen.com/en/
Facebook: https://www.facebook.com/bioprogreenMorocco
Twitter: https://twitter.com/BioProGreen_MR
Pinterest: https://www.pinterest.fr/bioprogreenmorocco/
Instagram: https://www.instagram.com/bioprogreenmorocco/