Wholesale Perfume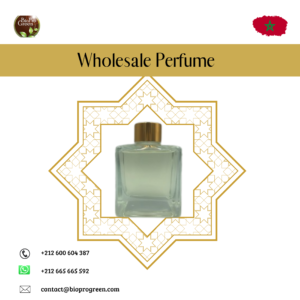 Advantages of Wholesale Perfumes:
Businesses and retailers can benefit from purchasing perfumes in wholesale. One of the primary advantages is the cost savings. Buying in bulk allows for economies of scale, resulting in lower per-unit costs compared to retail purchases. This enables businesses to increase their profit margins or offer competitive pricing to customers. Wholesale perfume suppliers offer a wide range of fragrances, allowing retailers to access a variety of scents to cater to different customer preferences. The availability of multiple options ensures that retailers can offer a comprehensive selection of perfumes, attracting a larger customer base. Wholesale perfumes often provide flexibility in packaging options, such as plain bottles or customizable labels. This enables retailers to create their own branding and unique packaging, enhancing their product presentation and reinforcing their brand identity.
Wholesale Perfume Production Process:
The production process for wholesale perfumes involves several key stages. Perfume manufacturers or suppliers collaborate with experienced perfumers to create unique fragrance compositions. These compositions are carefully crafted using a combination of essential oils, aroma compounds, and other ingredients to ensure a distinctive scent profile. Once the fragrance composition is finalized, the manufacturing process begins. Large-scale production facilities handle the formulation, blending, and filling of the perfumes into bulk containers or bottles. Quality control measures are implemented to maintain consistency and ensure product integrity. After the perfumes are filled into bulk containers, they are packaged and labeled according to the specifications and requirements of the wholesale buyers. Packaging options may include plain bottles or customizable packaging, based on the retailers' preferences.
Commercialization and Marketing of Wholesale Perfumes:
Wholesale perfume suppliers employ various marketing strategies to promote and sell their products. They establish strong business-to-business relationships with retailers, distributors, and online marketplaces, offering competitive pricing, reliable supply, and excellent customer service to attract and retain their business partners. Participating in trade shows and industry exhibitions provides wholesale perfume suppliers with opportunities to showcase their product range to potential buyers. These events allow for networking, brand exposure, and business collaborations. Wholesale perfume suppliers also utilize online platforms, such as their own websites or online marketplaces, to showcase their product range and reach a wider audience. They employ online marketing tactics, including search engine optimization and social media promotions, to increase brand visibility and attract customers.
FAQ
1) How can I get samples?
To get samples of our products, just contact us and we will be happy to offer you some. For new customers, courier costs will be charged, but samples will be free. In addition, these costs will be deducted from the official order payment. To arrange an RPI (remote pickup) service on FedEx, UPS, DHL, TNT, etc., please contact us and we will help you arrange this.
2) How does your factory perform in terms of quality control?
In our factory, quality is our top priority. We have strict quality controls in place at every stage of the manufacturing process to ensure that all our products are environmentally friendly and meet the highest standards. In addition, all workers are trained to ensure quality control, whether in the stamping, printing, sewing, or packaging process. Finally, our quality control department is specifically responsible for quality control in each process.
3) Can your factory print or emboss my logo on the goods?
We are happy to personalize our products with your logo or other distinctive marks. We can print your logo on the goods or their packaging box, depending on your needs. For patent protection reasons, we usually require a letter of permission for the logo, but we can also produce the goods based on customer samples or on the image, logo, sizes, etc. Contact us for more information on customizing our products.
 N°200 Lot Al Massar, Z.I Sidi Ghanem,  Route de Safi, 40 000 Marrakech , MOROCCO
Tel:+212 524 335 449
MOB:+212 600 604 387 (Whatsapp / Viber)
Fax:+212 524 457 961
Website: www.bioprogreen.com
E-mail: contact@bioprogreen.com
Follow the US:

 http://facebook.com/bioprogreen
 https://www.instagram.com/bioprogreenmorocco
https://www.youtube.com/@bioprogreenmorocco4708