100% Natural Argan Oil Culinary, High-Quality Repair Nourishing Luxury Pure Culinary Argan Oil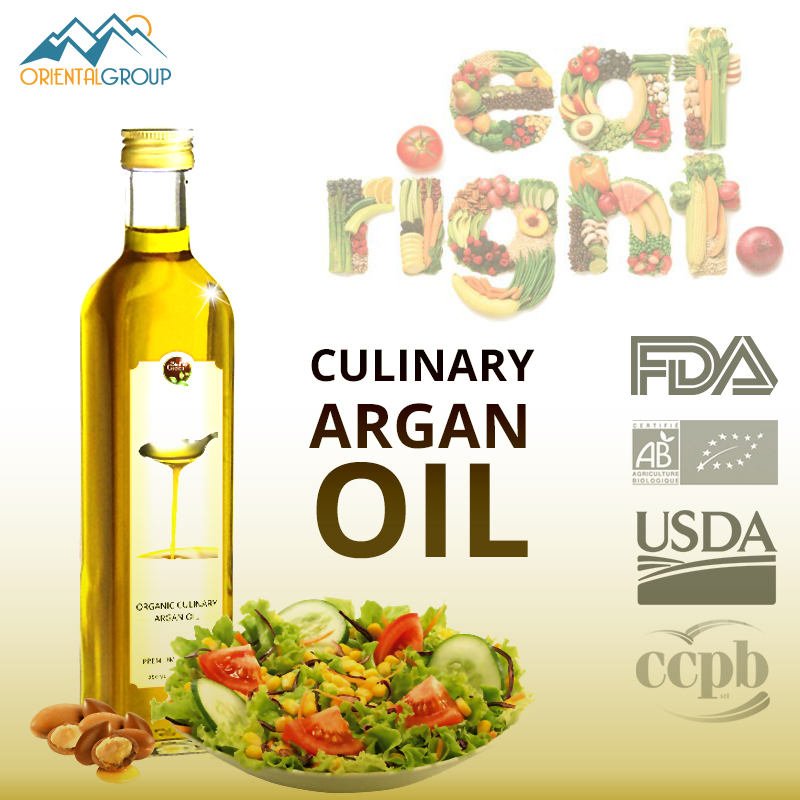 In the world's finest tables, there is always one common ingredient, this ingredient is commonly used to give the sweetest, light flavor that exists in the culinary world. It allows high societies everywhere to have a flavor of the most delicious dishes in the world that elevates the dish to the level of art. This common ingredient is culinary argan oil. Extracted from the rare argan trees, only found in southern Morocco. They will not only enrich your health, making you better equipped to face the challenges of ages and disease but also provide a taste that you will not forget anytime soon.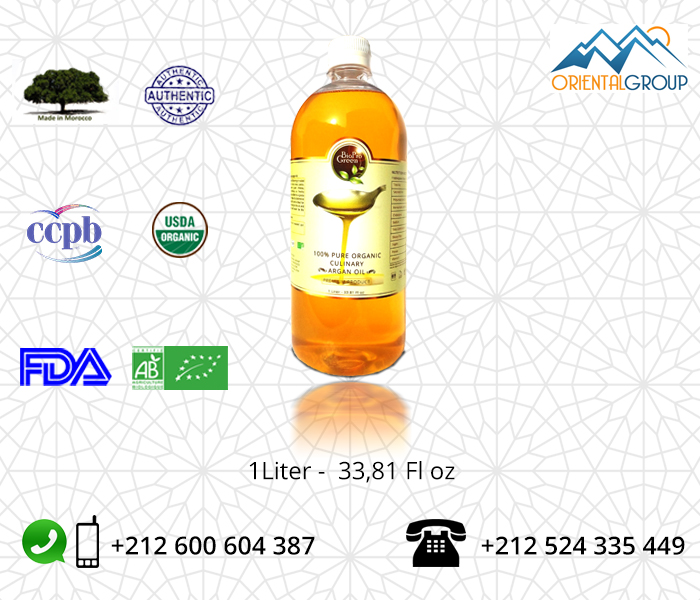 In BioProgreen, we pride ourselves on making the finest argan oil in Morocco and the world right now. We understand the importance of a completely pure culinary oil, along with a  high quality that fulfills our client's needs, that is why we put special care in the production,  processing, and bottling processes.
About Us:
At BioProgreen, we provide you with the most well-extracted argan oil used to make the best culinary argan oil available in the market right now. It is simple just place your order today whether it is in wholesale, bulk, or individual pieces. We will provide you with the quantity you want but always with the highest quality possible! And since we deal with companies most of the time, we are more than happy to offer a private labeling service for the clients wishing to resell the product in their home countries. We welcome any potential partnership opportunity.
Choose our Argan Oil Culinary and ensure that you and your customers receive the highest quality products, quickly.
Min. Order Quantity of argan oil: 5 Liter
Port: FOB Casablanca /Tanger MED / Agadir
Payment Terms: L/C,T/T, ,Western Union,MoneyGram/Paypal
Certification: MSDS, CCPB /NOP USDA PROGRAM
Oriental Group
N°200 Lot Elmassar,Sidi Ghanem Industrial Estate
Route de Safi,
40 000 Marrakech,
MOROCCO
Tel: +212664511967
MOB : +212600604387
Contact Us:
Website: https://www.bioprogreen.com/en/
Facebook: https://www.facebook.com/bioprogreenMorocco
Twitter: https://twitter.com/BioProGreen_MR
Pinterest: https://www.pinterest.fr/bioprogreenmorocco/
Instagram: https://www.instagram.com/bioprogreenmorocco/