Amazon Anti-Aging Cream:
Amazon anti-aging cream: a beneficial way for consumers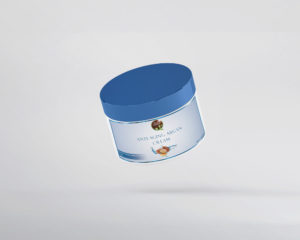 Our interest in presenting our product through Amazon
Amazon is one of the largest online sales platforms in the world, and more and more cosmetic companies are choosing to sell their products on this site, including anti-aging creams.
Our company BioproGreen has chosen the Amazon platform in order to reach a much wider audience than through its own sales channels.
Bioprogreen benefits from Amazon's reputation and customers' trust in this online sales platform. Our customers may be more inclined to purchase a Bioprogreen anti-aging cream from Amazon, due to the reputation of this online sales platform for safe and reliable transactions.
In addition, Bioprogreen can use Amazon's marketing and promotional tools to promote its products, increase its visibility and reach a wider audience.
Amazon manages the order processing and shipping process, allowing us to focus on the manufacturing and formulation of our anti-aging creams.
Finally, Amazon offers customer reviews and comments, which can help consumers make an informed purchasing decision.

What our argan anti-aging cream contains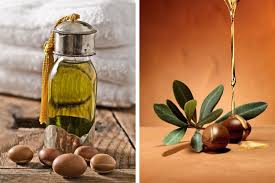 BioProGreen's Argan anti-aging cream is specially formulated to provide nourishing, moisturizing and anti-aging benefits to the skin. It is composed of ingredients carefully selected for their effectiveness and their compatibility with all skin types.
The key ingredient in this cream is argan oil, which is rich in antioxidants, essential fatty acids and vitamin E. These elements help fight free radicals, deeply nourish the skin and improve its elasticity.
Argan oil is also known for its regenerative and soothing properties, making it an ideal ingredient for anti-aging skin care.
In addition to argan oil, BioProGreen's anti-aging cream may contain other beneficial ingredients such as hyaluronic acid, which helps maintain skin hydration. Plant and fruit extracts, such as aloe vera and green tea extract, can also be found. But also peptides that stimulate the production of collagen for a firmer and more toned skin.
BioProGreen's Argan Anti-Aging Cream is formulated to easily penetrate the skin, providing the essential nutrients it needs.
It should be noted that our company's products are made using natural and organic ingredients, and are free of harsh chemicals, parabens, and artificial colors.
Amazon, a great way for consumers to shop
Amazon is one of the largest online retailers in the world, offering a wide selection of products from a variety of suppliers and manufacturers. Buying on Amazon has many advantages for consumers, especially when it comes to purchasing beauty products such as Bioprogreen brand anti-aging creams.
First of all, buying on Amazon allows consumers to enjoy fast and convenient delivery to their homes. They can also take advantage of free shipping on orders over a certain amount.
This allows consumers to receive their products quickly and easily, without having to go to a physical store.
In addition, shopping on Amazon also gives consumers the opportunity to read reviews and ratings of Bioprogreen brand products before making a purchase.
Reviews from previous customers can provide honest insight into the quality of the products and help consumers make an informed decision about their purchase.
Finally, buying from Amazon offers consumers a satisfaction guarantee. If a customer is not satisfied with their purchase, they can return the product for a refund or exchange. This guarantee offers peace of mind to consumers.
Amazon Anti-Aging Cream FAQ
1) How can I get samples?
We are pleased to offer you samples. New customers have to pay the courier fee, the samples are free for you, this fee will be deducted from the payment of the official order. Regarding the courier fee: You can arrange a RPI (remote pickup) service on FedEx, UPS, DHL, TNT, etc.
2) How does your factory perform in terms of quality control?
Quality is a priority! Every worker ensures quality control from start to finish: All raw materials used are environmentally friendly. Skilled workers take care of every detail by hand whether it is the stamping, printing, sewing or packaging process. The quality control department is specifically responsible for quality control in each process.
3) Can your factory print or emboss my logo on the goods?
Yes, of course we can print your logo on the goods or their packaging box. For patent protection reasons, a letter of authorization must be provided for the logo. We usually produce the goods on the basis of customer samples or on the basis of the image, logo, sizes, etc.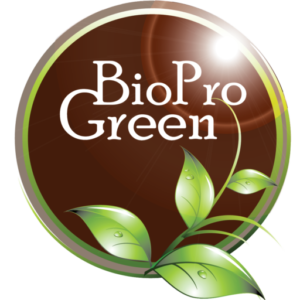 N°200 Lot Al Massar, Z.I Sidi Ghanem,  Route de Safi, 40 000 Marrakech , MOROCCO
Tel:+212 524 335 449
MOB : +212 600 604 387 (Whatsapp / viber )
Fax:+212 524 457 961
Website : www.bioprogreen.com
E-mail : contact@www.bioprogreen.com
Follow US:
Facebook ; Bioprogreen Morocco