Good Selling High-Quality Conditioner Hair Conditioner Hair Repair Prickly Pear Seed Oil Conditioner
Our prickly pear conditioner is an enriched conditioner that penetrates deep to indulge and condition your hair, leaving your hair feeling hydrated and nourished. With the prickly pear conditioner, you'll not only benefit from superior moisture retention but also experience the high level of nourishment and protection your hair deserves. Our prickly pear conditioning cream will leave your hair deeply conditioned with vibrant shine. It is free from parabens or sulfates.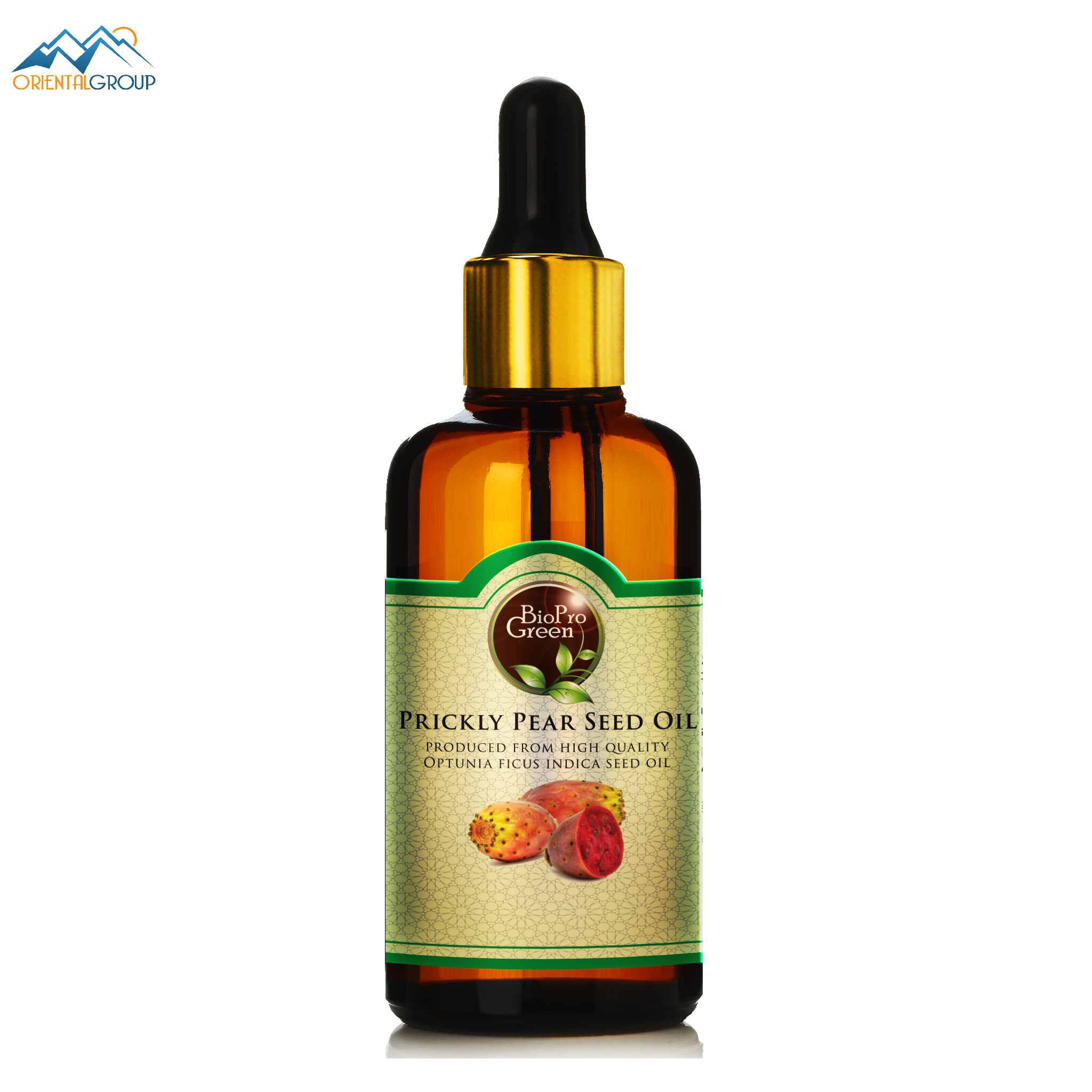 Prickly Pear Seed Oil History
The Prickly Pear Seed is originally originated from Mexico and South America. It richly possesses nutrition and cactus. However, which tends to be produced on a large scale in the continents of Africa, Australia, and parts of Southern Europe. The very seed oil was transferred and imported from America to other parts of the world in the early 16th century.
In addition to its healthful impacts on the overall fitness and health of humans, it is supportive for cattle and also useful for the ones who are stuck in a condition of drought or even famine. Similarly, its use to aid the victims of famine in North Ethiopia registers with high regard. According to research studies, it credits for its extraction from very tiny seeds which are present , having tremendous resistance against aging effects. Most of all, it has widespread uses in laboratories for manufacturing medicines for several kinds of disorders.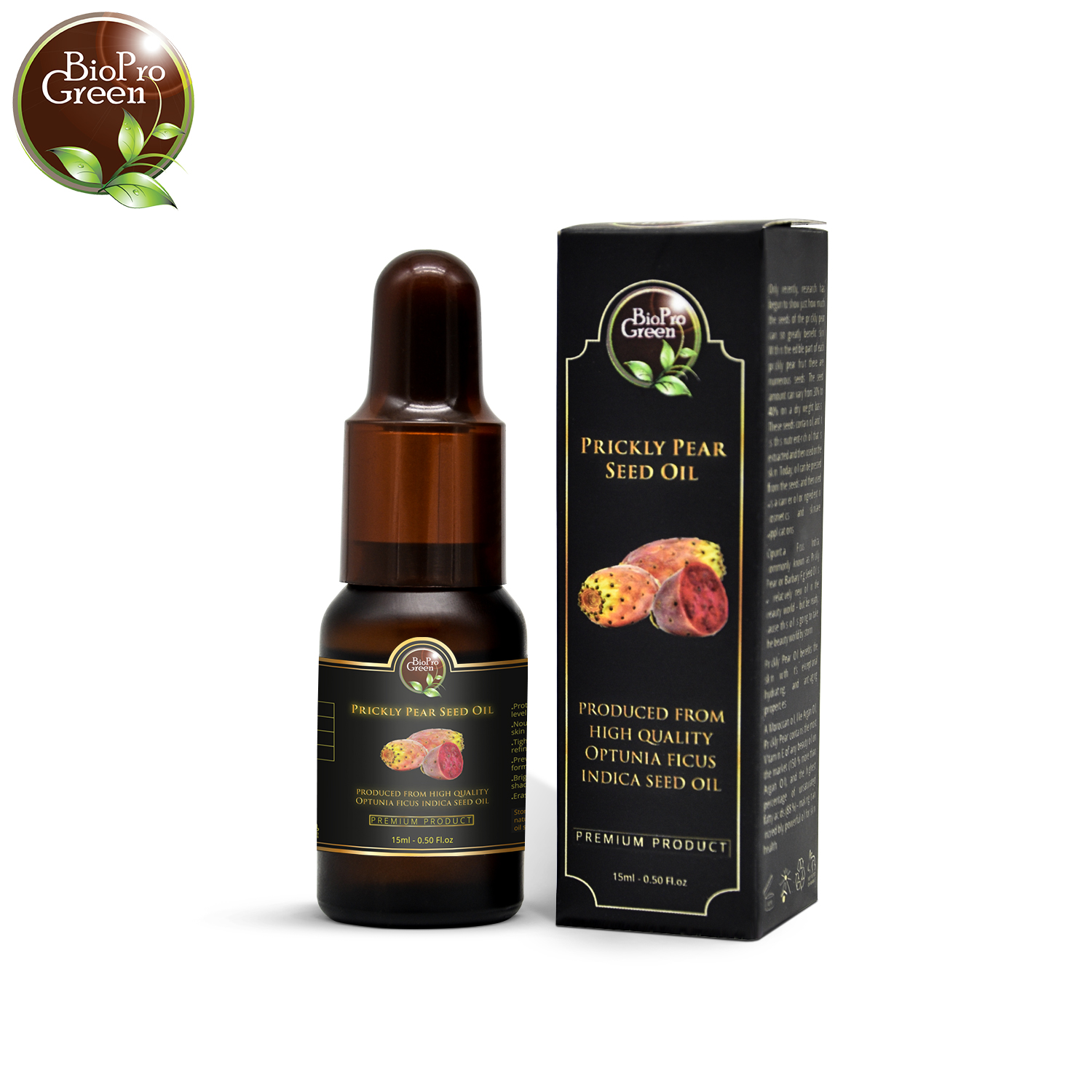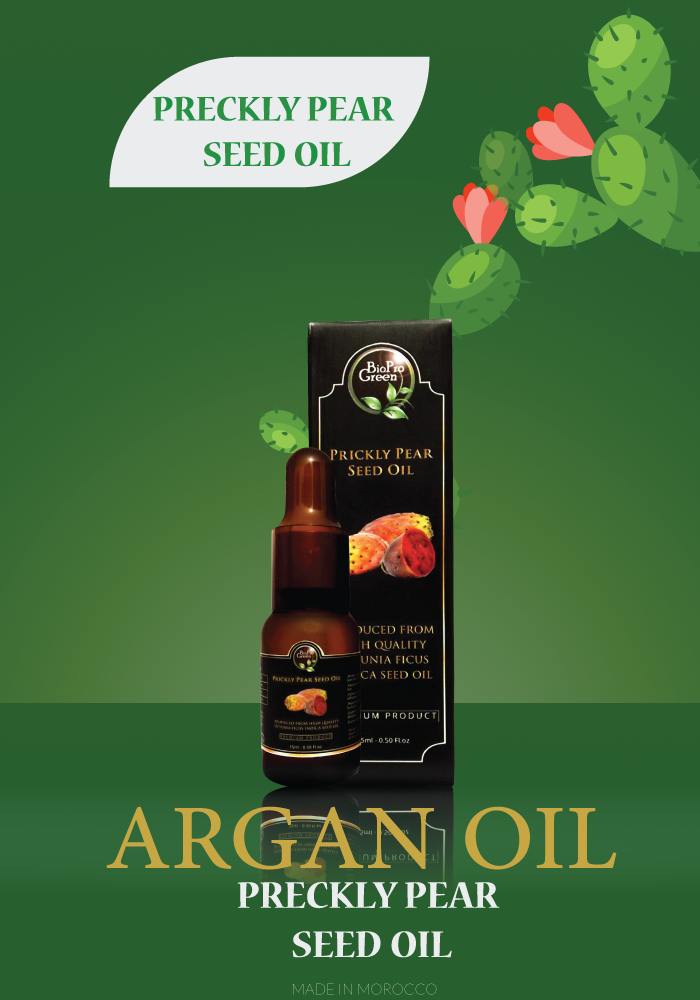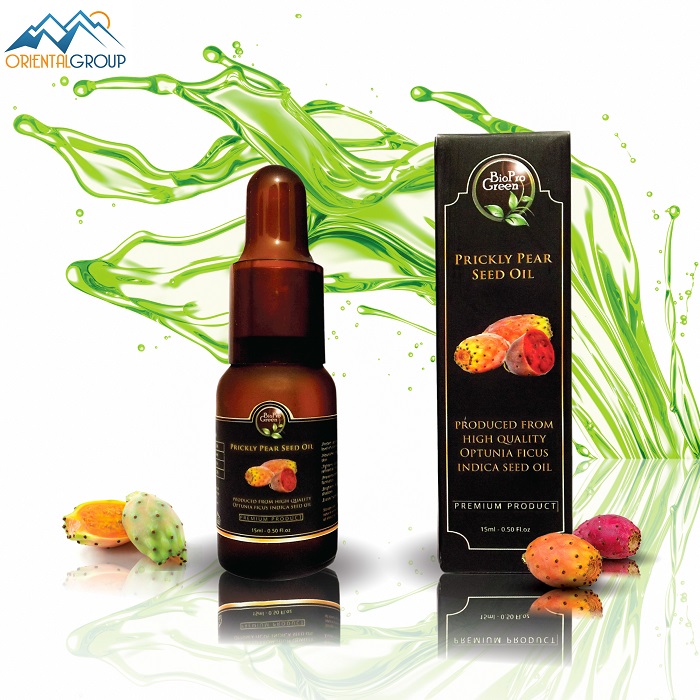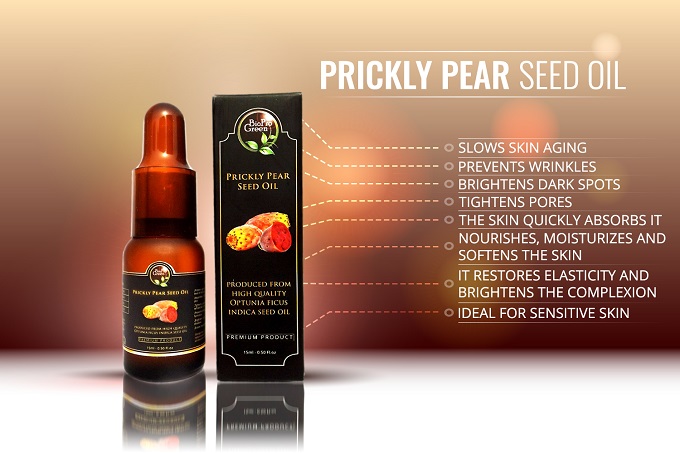 Min. Order Quantity: 5 Liter
Supply Ability: 1000 Liter/Liters per Week
Port: FOB Casablanca /Tanger MED / Agadir
Payment Terms: L/C,T/T, ,Western Union,MoneyGram/Paypal
Certification: MSDS, CCPB /NOP USDA PROGRAM
Oriental Group
N°200 Lot Elmassar,Sidi Ghanem Industrial Estate
Route de Safi,
40 000 Marrakech,
MOROCCO
Tel: +212664511967
MOB : +212600604387
Contact Us:
Website: https://www.bioprogreen.com/en/
Facebook: https://www.facebook.com/bioprogreenMorocco
Twitter: https://twitter.com/BioProGreen_MR
Pinterest: https://www.pinterest.fr/bioprogreenmorocco/