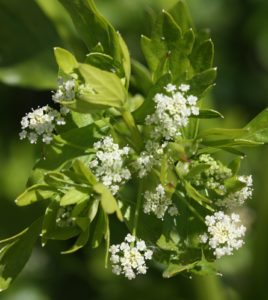 Celery essential oil is renowned for its stimulating qualities on the body. Known for its lightening properties, Celery essential oil is used as a cosmetic active ingredient to clarify and unify the complexion.
History of Celery Essential Oil
First called "ache", which means "to grow in water" in reference to the habitat of the plant, celery designated a fairly large group of plants including parsley and lovage. It was not until the 17th century that it designated a specific plant, supposed to be under the influence of the moon and presenting aphrodisiac properties.
Native to the Mediterranean basin, and more specifically to the saline marshes bordering the Mediterranean, celery was known to the ancient Greeks. The Egyptians, for their part, harvested the leaves, stems, and seeds to season the dishes: the plant that we know today, with its waterlogged ribs, did not yet exist, it was the epoch of a bouquet with poorly developed stems. In Asia, on the other hand, its seeds have long been taken for their medicinal properties. They are used to obtain the precious essential oil of celery.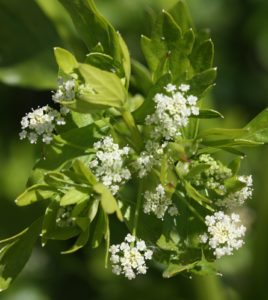 Properties of Celery Essential Oil
The properties of Celery Essential Oil are explained by the presence of active compounds originally present in the seeds of Apium graveolens (Celery (cultivated), Sweet Celery, Sweet Ache, Marsh Ache, and Marsh Parsley).
Digestive tonic, carminative, and laxative
Celery Essential Oil contains limonene which acts directly on gastric motility (the stomach's ability to move). It also has choleretic and cholagogue activity, that is, it promotes the production of bile by the liver and its release in the intestine, thus improving the digestion of fatty substances. Finally, it has a carminative action, that is to say, it promotes the expulsion of intestinal gases while reducing their production.
Anticarcinogenic
Limonene is now recognized as an anticancer agent with real potential as a dietary anti-cancer tool in humans.
Antipigment
The phthalides contained in the oil allow it to act directly on the pigments, and in particular the brown spots.
Draining, detoxifying
The richness of celery in limonene and phthalides such as sedanolide participate in the accelerated detoxification of the body and help drain the urinary and biliary tracts.
Other properties:
Venous decongestant
Analgesic
Diuretic
Calming and sedative
Celery Essential Oil contains limonene and sedanolide, which have undeniable spasmolytic and anxiolytic properties. Limonene competes with certain neurotransmitters in the hippocampus, which regulates mood, lowers blood pressure, limits sleep onset, and eases tension.
Other properties:
-Increases alertness
-Soothing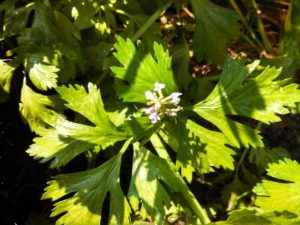 Indications of Celery Essential Oil
Thanks to the many properties described above, celery oil has multiple indications.
The digestive sphere
Its carminative and antispasmodic properties make it essential to fight against bloating, colitis, difficult cases of digestion, and spasms.
Hepatic and biliary failure

Liver disorders (hepatic overload, viral hepatitis, cirrhosis, jaundice, liver poisoning, etc.)

Poisoning

Lack of appetite

Digestive disorders (slow digestion, bloating, flatulence, nausea, bad breath, etc.)
Pigmentation and skin spots
The anti-pigment properties of the oil make it interesting for treating dark spots, by application.
Circulation disorders, muscle, and joint pain
Celery Essential Oil can also reduce pain and treat circulatory disorders (heavy legs, edema, etc.) as well as varicose veins.
Insomnia, anxiety
In diffusion, thanks to an essential oil diffuser, the oil can help to find sleep and calm thanks to its relaxing and sedative properties.
Anxieties

Concentration

Self-confidence

Sleep

Stress
Use of Celery Essential Oil
Celery Essential Oil can be used in very different ways for a wide spectrum of diseases and symptoms. Nevertheless, in case of doubt, it is recommended to contact a professional in order to collect personalized and secure information, adapted to your medical situation, your profile, and your age.
Cutaneous application, massage
For all the problems to be treated concerning the skin, dilute a drop of essential oil in 20 drops of vegetable oil, then apply and massage the area concerned.
Brown spots, age spots, psoriasis: 1 drop in 20 drops of vegetable oil on the area concerned.

Digestive disorders: 1 drop in 20 drops of vegetable oil in circular massage on the stomach and abdomen.

Hypertension: dilute in vegetable oil and apply to the forearms and soles of the feet.

Varicose veins, circulatory disorders (heavy legs, edema, etc.): dilute in vegetable oil and massage the legs going up towards the heart.

Muscle and joint pain: dilute in vegetable oil and massage the painful area

Anguish: dilute in vegetable oil and massage the back and soles of the feet.

Promote sleep: dilute in vegetable oil and massage the back.

For pain: 1 drop in 20 drops of vegetable oil and massage the painful area.

Liver disorders (detox, liver overload, viral hepatitis, cirrhosis, jaundice, liver poisoning, etc.): dilute in vegetable oil and massage the liver area.
Branding and Package Design of Celery Essential Oil
Oriental Group provides a complete branding service for clients wishing to penetrate their domestic markets using their very own Celery Essential Oil Wholesale.
Bottling
We have many varieties of bottles and containers at our disposal, of course, the client may supply their own, or can send us a sample for us to mass produce.
Labeling
The client can supply their own label or have one produced for them by our team of designers, we can design exactly to your specifications.
Casing
We can supply casing solutions to meet any specifications ranging from customized design cases, case-printed designs, and other custom requirements.
Please contact us with your requirements.
Further, you may please note that we have the strengths and capabilities to deliver an international quality Celery Essential Oil. Our additional strength today is an excellent logistic control system, which facilitates faster order processing and shipment. We have even automatized most of the production chain to ensure faster production and accuracy.
FAQ Celery Essential Oil:
How can I get some samples?
We are honored to offer you samples. New clients are expected to pay for the courier cost, the samples are free for you, and this charge will be deducted from the payment for the formal order.
Regarding the courier cost: You can arrange an RPI (remote pick-up) service with FedEx, UPS, DHL, TNT, etc. To have the samples collected, or inform us of your DHL collection account. Then you can pay the freight direct to your local carrier company.
What does your Celery Essential Oil do regarding quality control?
Quality is a priority! Every worker keeps the QC from the very beginning to the very end:
All raw materials we used are environmental-friendly.
Skillful workers care about every detail in handling the stamping, printing, stitching, and packing process.
Quality control department is specially responsible for quality checking in each process.
Can your factory print or emboss my logo on the goods?
Yes, we can print your logo on the goods or their packing box, for patent protection purposes, a letter of attorney (letter of authorization) shall be provided for the logo.
We usually produce goods based on customers' samples or based on customer's pictures, logos, and sizes, etc. detail information design for customers.
Company Information:
Oriental Group
N°200 Lot Elmassar, Z.I Sidi Ghanem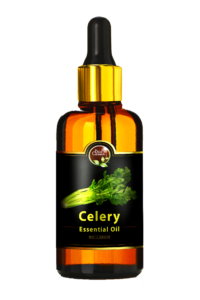 Route de Safi
40 000 Marrakech
MOROCCO
Tel: +212 524 335 449
MOB: +212 600 604 387 (Whatsapp / Viber)
Fax: +212 524 457 961
Website : www.group-oriental.com
E-mail : contact@group-oriental.com
FOLLOW US:
http://facebook.com/grouporiental