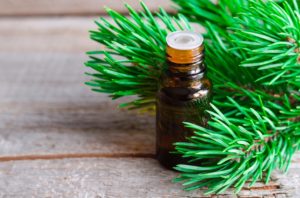 Tonic and stimulating, Scots pine essential oil restores strength and vigor in the event of a slack. Refreshing and energizing, it frees the airways and diffuses a pleasant fragrance evoking a walk in the forest.
History of Pine Essential Oil
Scots Pines are slender trees with ocher-red bark, native to Asia, and growing in the mountains. Their longevity generally reaches 200 years but some of them can live more than 700 years.
Today, its natural range is extremely wide: it is found from the south of the Iberian Peninsula to Turkey, from the Scottish mountains to Manchuria via the far north of Siberia. It is commonly used in construction and in the manufacture of pulp, its wood being exploited to produce plywood peeling and in carpentry. It also produces turpentine and, of course, essential oil of Scots Pine.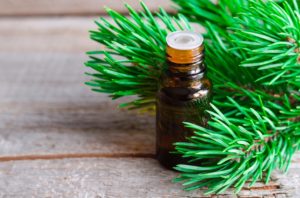 Properties of Pine Essential Oil
The properties of Pine Essential Oil are explained by the presence of active compounds originally present in the needles and pine cones of Pinus sylvestris.
Expectorant and mucolytic
The richness of the oil in alpha pinene stimulates the mucin glands, which thins the mucus and facilitates its elimination. A very interesting property to fight against cough.
Respiratory decongestant
Thanks to its richness in alpha pinene and limonene, Scots Pine oil tones the vein walls and helps improve blood and lymphatic circulation. 1,8-cineole is also very active in soothing inflammation of the entire respiratory tree.
Anti-inflammatory and analgesic
The pinenes contained in the oil are thermogenic, bringing a sensation of local heat while bornyl acetate is a central and peripheral analgesic.
Hormonal stimulant
The cortison-like activity of alpha pinene makes it effective in asthenia, usable in bronchitis, sinusitis and asthma.
Other properties:
Anti-infective and antiseptic

Immune stimulant

Hypo-allergenic

Venous and lymphatic decongestant

Utero-ovarian decongestant
Energizing and invigorating
Thanks to its richness in monoterpenes, Pine Essential Oil is a general tonic and stimulant for the body. This property is explained by the stimulation of the adrenal cortex.
Indications of Pine Essential Oil
Thanks to the many properties described above, Scots Pine oil has multiple indications.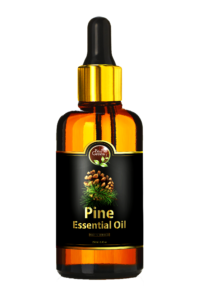 Immune deficiencies
The contribution of the essential oil to the antioxidant system and its immunomodulatory capacity makes it possible to globally increase the immune response to external aggressions. It is therefore recommended for diffusion in sick rooms, in the event of convalescence, epidemics and viral or bacterial infections.
ENT and respiratory disorders
Thanks to the expectorant, mucolytic and antitussive properties of Scots Pine, ENT infections are among the indications for the oil for inhalation, diffusion or massage, during the day because the essential oil is invigorating: asthma, ENT congestion, mucus, infection ENT and respiratory (nasopharyngitis, colds, bronchitis, etc.), stuffy nose, allergic rhinitis, sinusitis, cough.
Skin disorders
Its antibacterial and antiseptic properties encourage its use in case of eczema, skin mycosis or parasitosis: dilute in vegetable oil and apply to the affected part.
Joint and muscle pain
The anti-inflammatory and analgesic potential of Scots Pine helps relieve osteoarthritis, arthritis, sciatica, lumbago, rheumatism, stiffness and muscle/joint pain (dilute in vegetable oil and massage the painful area) .
Blood circulation disorders and hypotension
Dilute with a vegetable oil and massage the area concerned to take advantage of the venous decongestant virtues of Scots Pine oil, and its benefits on the following problems: cellulite, heavy legs, water retention.
Other indications
Anguish and anxiety

Concentration (favors)

Latent depression

Physical and mental fatigue

Fixations (persistent ideas or thoughts)

Nervousness and inner restlessness

Stress

Timidity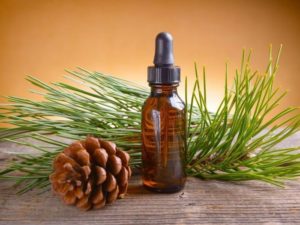 Use of Pine Essential Oil
Pine Essential Oil can be used in very different ways for a wide spectrum of diseases and symptoms. Nevertheless, in case of doubt, it is recommended to contact a professional in order to collect personalized and secure information, adapted to your medical situation, your profile and your age.
Cutaneous application, massage
It is best to test the essential oil before using it (two drops in the crook of your elbow for at least 24 hours to check that there is no reaction).
To treat respiratory infections, dilute one drop of essential oil with four drops of vegetable oil, then apply to the back, spine and soles of the feet.
Fatigue, convalescence: dilute with vegetable oil and massage the top of the kidneys, the bottom of the back, and the soles of the feet.

Cough: dilute with vegetable oil and massage the spine and soles of the feet.

For arthritis, osteoarthritis, sciatica, and lumbago: dilute with vegetable oil and massage the painful areas, also in the bath, mixing with a neutral base.

Muscle stiffness and pain: dilute with vegetable oil and massage the painful areas, also in the bath mixed with a neutral base.

Blood circulation (cellulite, heavy legs, water retention, etc.): dilute with vegetable oil and massage the affected area.

Hypotension: dilute with vegetable oil and massage the spine, or in olfaction and diffusion.
Branding and Package Design of Pine Essential Oil
Oriental Group provides a complete branding service for clients wishing to penetrate their domestic markets using their very own Pine Essential Oil Wholesale.
Bottling
We have many varieties of bottles and containers at our disposal, of course the client may supply their own, or can send us a sample for us to mass produce.
Labeling
The client can supply their own label or have one produced for them by our team of designers, we can design exactly to your specifications.
Casing
We can supply casing solutions to meet any specifications ranging from customized design cases, case printed designs and other custom requirements.
Please contact us with your requirements.
Further, you may please note that we have the strengths and capabilities to deliver the international quality of Pine Essential Oil. Our additional strength today is the excellent logistic control system, which facilitates faster order processing and shipment. We have even automatized most of the production chain to ensure faster production and accuracy.
FAQ Pine Essential Oil:
How can I get some samples?
We are honored to offer you samples. New clients are expected to pay for the courier cost, the samples are free for you, and this charge will be deducted from the payment for formal order.
Regarding the courier cost: You can arrange a RPI (remote pick-up) service upon FedEx, UPS, DHL, TNT, etc. To have the samples collected; or inform us your DHL collection account. Then you can pay the freight direct to your local carrier company.
How does your Pine Essential Oil do regarding quality control?
Quality is priority! Every worker keeps the QC from the very beginning to the very end:
All raw material we used are environmental-friendly.
Skilful workers care every detail in handing the stamping, printing, stitching, packing process.
Quality control department especially responsible for quality checking in each process.
Can your factory print or emboss my logo on the goods?
Yes, we can print your logo on the goods or their packing box, for patent protection purpose, a letter of attorney (letter of authorization) shall be provided for the logo.
We usually produce goods based on customer's samples or based on customers' picture, logo, and sizes etc. detail information design for customers.
Company Information:
Oriental Group
N°200 Lot Elmassar, Z.I Sidi Ghanem
Route de Safi
40 000 Marrakech
MOROCCO
Tel: +212 524 335 449
MOB: +212 600 604 387 (Whatsapp / Viber)
Fax: +212 524 457 961
Website: https://www.bioprogreen.com/
E-mail : contact@group-oriental.com
FOLLOW US:
http://facebook.com/grouporiental