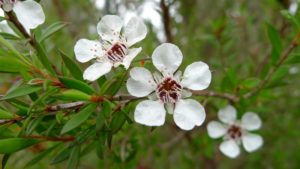 Tea Tree Essential Oil, which flourished more than a century ago in Australia, its native land, is the great oil for infectious states.
It is found in many cosmetic or intimate hygiene products. It is above all the reflex essential oil for all infectious or inflammatory pathologies of the mucous membranes and skin.
But its field of application will not be limited to the body envelope: it will also be part of the aromatic advice in the case of gynecological, urinary, or respiratory disorders. Whether for us, men or for our four-legged friends, it can be used without problem, sometimes even pure. However, the dilution will make it possible to avoid phenomena of irritation and redness, encountered relatively frequently in pure use.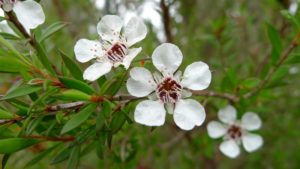 History of Tea Tree Essential Oil
The legend mentions the existence of a lagoon at the time of the Bundjalung, an aboriginal people of Australia, a lagoon which had macerated leaves of Melaleuca, fallen over the years. The Bundjalungs considered the place to be a sacred place, invested with powerful healing power.
It was not until much later, when navigator James Cook and his crew arrived in Australia, that his name was adopted. At the beginning of the 20th century, Australia sought to develop essential oils of interest, and the medicinal properties of the Tea tree were put forward. The industrial production of Tea Tree Essential Oil starts. On the strength of this discovery, the Australian army would have included Tea Tree Essential Oil in the military's first aid kits until the second half of the 20th century, when synthetic antibiotics definitely took over. But with the phenomena of antibiotic resistance, the essential oil of the Tea tree is currently regaining its letters of nobility.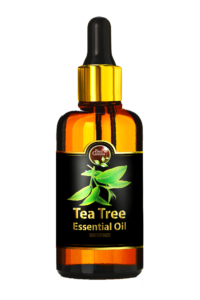 Use of Tea Tree Essential Oil
ENT infectious disorders

Cold, Rhinitis, Flu

Nasopharyngitis, Angina

Sinusitis, Otitis
Productive respiratory pathologies
Skin disorders

Bacterial dermatitis

Abscess

Fungal infections

Herpes

Shingles, chicken pox

Eczema on infected
Infectious disorders
For more than a century, Tea Tree Essential Oil has been used for antiseptic purposes. The anti-fungal, anti-bacterial, anti-viral and anti-protozoan properties are mainly linked to a-terpineol.
Numerous studies have been carried out on the antimicrobial properties of Tea tree and a clinical trial even demonstrates its effectiveness in the care of chronic wounds with resistant germs (Staphylococcus aureus).
Added to conventional antibiotics or antifungals, Tea tree can either increase the effectiveness of the latter (butenafine, for example, doxycycline, and Tobramycin on E Coli O78K80), or decrease their activity (Ciprofloxacin on Staphylococcus aureus, Amphotericin on Candida).
Infectious skin disorders
In common use, Tea Tree Essential Oil can therefore be used in the treatment of:
Cutaneous

, vaginal, or nail mycosis in men
Chronic wound

with resistant germs or not: superinfected bedsore, ulcer, diabetic wound
And at our 4-legged friends:
Chronic dermatitis

in animals

Seborrheic dermatitis

in dogs (do not administer to the back of the ear, as Tea Tree Essential Oil can be ototoxic. Ask your veterinarian for advice)
Be careful, some species such as cats are more sensitive to essential oils, ask your veterinarian specialized in aromatherapy.
Other infectious disorders
Genital infections:
Tea Tree Essential Oil is for example active against Gardnerella vaginalis, and Candida albicans, 2 germs frequently encountered during genital infections. It could also be effective against Trichomonas vaginalis. Tea Tree Essential Oil can therefore relieve in cases of:
vulvitis

vulvovaginitis

vaginitis

foreskin infection
ENT infections
Tea Tree Essential Oil, due to its anti-infectious and anti-inflammatory profile, will also be part of the essential oils of interest for ENT infections, laryngitis, and tracheitis.
Oral conditions
It has been demonstrated in vitro that the HE of Tea tree reduced the inflammatory state of oral cells, which makes it possible to bring a scientific element to its usual use in the care of the mouth, in the event of mouth ulcers, stomatitis , gingivitis, periodontitis…
Other indications
Anti-lice activity: pediculicide on adults and partially on eggs. Two small studies indicate that Tea Tree Essential Oil alone or in combination with lavender appears to be as active or more active than conventional treatments in preventing or treating head lice in humans. In vitro data confirm its insecticidal action against Pediculus humanus capitis, the scientific name of the famous head louse.

Anti-helminthic activity: on haemonchocus contortus (intestinal worm), in vivo data in gerbils

Anti-molluscum activity: combined with organic iodine (dermal betadine type) Tea Tree Essential Oil has significantly reduced the lesions caused by this highly contagious but fortunately benign virus. (Study carried out by Markum and Baillie, 2012)

Anti-tumor activity on melanoma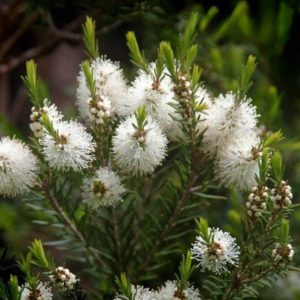 Precautions for Tea Tree Essential Oil
When James Cook's crew landed in Australia, the newcomers consumed Melaleuca leaves infused with water and brought samples back to the European continent. This is why it was called the tea tree, although it is not related to tea (Camelia sinensis) from a botanical point of view.
Usage precautions
Do not inhale or instill into the nose before the age of 12

Do not mix with its antibiotic or antifungal cream without prior medical or pharmaceutical advice

Always store your essential oils well in a brown or blue glass bottle, away from light and heat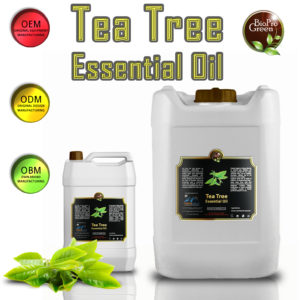 Branding and Package Design of Tea Tree Essential Oil
Oriental Group provides a complete branding service for client wishing to penetrate their domestic markets using their very own Tea Tree Essential Oil Wholesale.
Bottling
We have many varieties of bottles and containers at our disposal, of course the client may supply their own, or can send us a sample for us to mass produce.
Labeling
The client can supply their own label or have one produced for them by our team of designers, we can design exactly to your specifications.
Casing
We can supply casing solutions to meet any specifications ranging from customized design cases, case printed designs and other custom requirements.
Please contact us with your requirements.
Further, you may please note that we have the strengths and capabilities to deliver the international quality Tea Tree Essential Oil. Our additional strength today is the excellent logistic control system, which facilitates faster order processing and shipment. We have even automatized most of the production chain to ensure faster production and accuracy.
FAQ Essential Oil:
How can I get some samples?
We are honoured to offer you samples. New clients are expected to pay for the courier cost, the samples are free for you, and this charge will be deducted from the payment for formal order.
Regarding the courier cost: You can arrange a RPI (remote pick-up) service upon FedEx, UPS, DHL, TNT, etc. To have the samples collected; or inform us your DHL collection account. Then you can pay the freight direct to your local carrier company.
How does your Essential Oil do regarding quality control?
Quality is priority! Every worker keeps the QC from the very beginning to the very end:
All raw material we used are environmental-friendly.
Skilful workers care every detail in handing the stamping, printing, stitching, packing process.
Quality control department especially responsible for quality checking in each process.
Can your factory print or emboss my logo on the goods?
Yes, we can print your logo on the goods or their packing box, for patent protection purpose, a letter of attorney (letter of authorization) shall be provided for the logo.
We usually produce goods based on customer's samples or based on customers' picture, logo, and sizes etc. detail information design for customers.
Company Information:
Oriental Group
N°200 Lot Elmassar, Z.I Sidi Ghanem
Route de Safi
40 000 Marrakech
MOROCCO
Tel: +212 524 335 449
MOB: +212 600 604 387 (Whatsapp / Viber)
Fax: +212 524 457 961
Website: https://www.bioprogreen.com/
E-mail : contact@group-oriental.com
FOLLOW US:
http://facebook.com/grouporiental
http://twitter.com/grouporiental