Transparent Argan Glycerin Hard Soap Base, Clear Soap Base, White Soap Base, melt and pour glycerin DIY Natural Handmade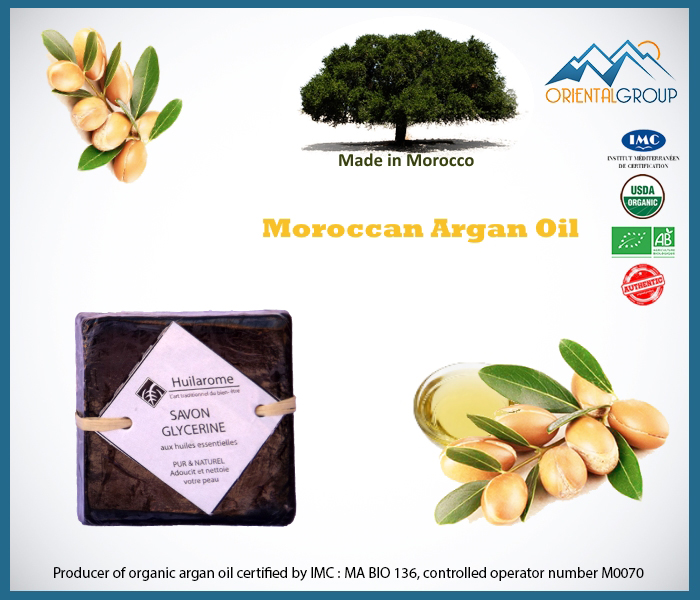 Keep your skin clean and healthy by making use of our argan glycerin hard soap which has an irresistible lather that glides over your body, leaving your skin feeling smooth, cleansed, and softer than ever before. This glycerin hard soap is perfect for use on the face, body, or as hand soap. It is rich in vital nutrients that make it great in cleansing and nourishing your skin. Our Product is the ideal soap for cleansing, energizing, exfoliating, and moisturizing all skin types, making it a perfect gift item.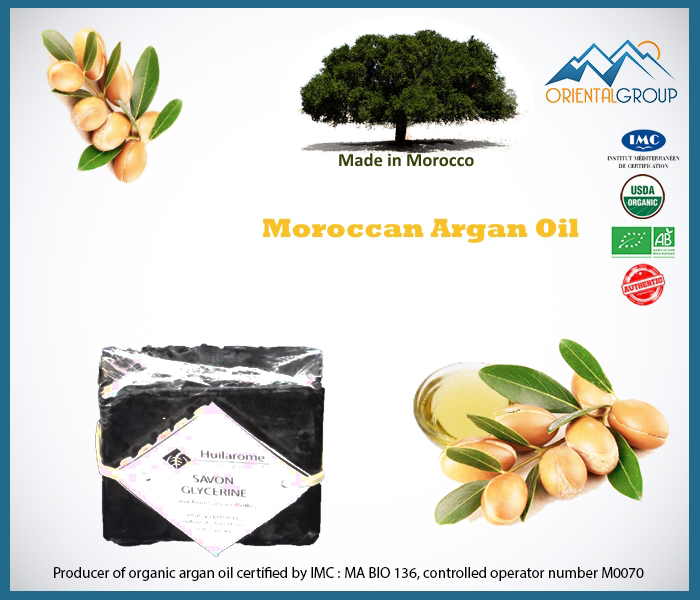 If you are looking for perfect beauty and healthy Soap, then, there is no product better than argan glycerin hard soap. It has unique regenerative properties. One of which is that it's easily absorbed by the skin and the scalp. It's a deluxe product that smoothes and reconditions the hair with its nongreasy and free of alcohol recipe which helps in making your hair shinier and more glowing.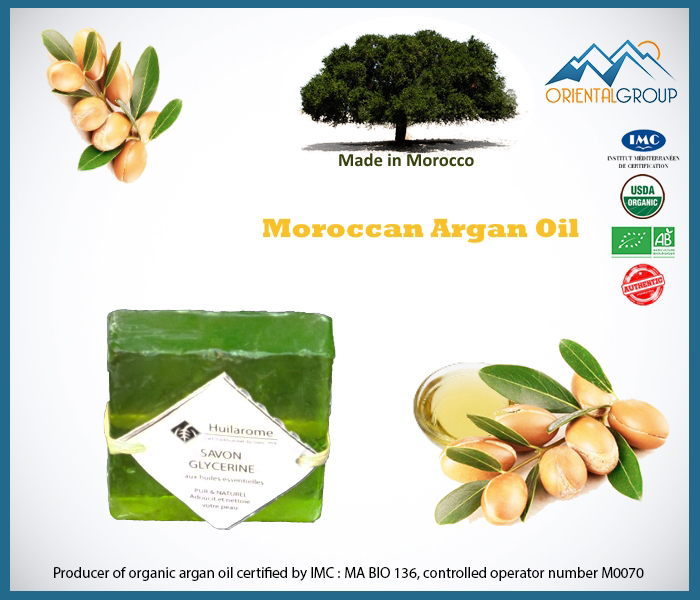 About Us:
In Oriental Group, we provide argan glycerin hard soap in its diverse forms in bulk, wholesale or individual bottles. We also provide a private labeling service for our clients wishing to resell the product. All our Argan oil has been certified organic CCPB and USDA and meet this end, international standards of quality extra virgin argan oil in bulk 100% organic product.
Min. Order Quantity: 100 piece
Supply Ability: 1000 piece  per Week
Port: FOB Casablanca /Tanger MED / Agadir
Payment Terms: L/C,T/T, ,Western Union,MoneyGram/Paypal
Certfication: MSDS ,CCPB /NOP USDA PROGRAM

Oriental Group
N°200 Lot Elmassar,Sidi Ghanem Industrial Estate
Route de Safi,
40 000 Marrakech,
MOROCCO
Tel: +212664511967
MOB : +212600604387
Contact Us:
Website: https://www.bioprogreen.com/en/
Facebook: https://www.facebook.com/bioprogreenMorocco
Twitter: https://twitter.com/BioProGreen_MR
Pinterest: https://www.pinterest.fr/bioprogreenmorocco/
Instagram: https://www.instagram.com/bioprogreenmorocco/