Essential Oil company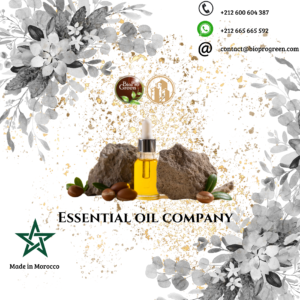 The History of essential oils companies 
The use of essential oils dates back thousands of years when they were considered natural remedies for a variety of ailments. Today, essential oil companies have become a flourishing market, with many companies offering products to meet growing demand. In this article, we will explore the benefits of essential oils, describe the products and discuss their usefulness.
2/Benefits of essential oils companies  
The benefits of essential oils are numerous. They can be used to help relieve stress, improve sleep, reduce anxiety, improve mood, relieve muscle and joint pain, and more. Essential oils are often used in therapeutic massages, relaxing baths, steam inhalations, and topical applications to help treat a variety of health problems.
 3/The utility of essential oils companies 
Essential oil companies offer a range of products, such as pure essential oils, personalized blends, diffusers, sprays, and balms. Pure essential oils are often sold in small bottles and can be used alone or in combination with other oils to create a personalized mixture. Personalized blends are designed to meet specific needs, such as relieving stress or improving sleep. The diffusers release the aroma of the essential oil into the air to help create a relaxing atmosphere. Sprays and balms are often used for direct topical application to the skin.
The usefulness of essential oil companies is vast. They help with their essentials to help consumers reduce stress and anxiety, improve mood, relieve muscle and joint pain, improve sleep quality, and much more. Essential oils can also be used to improve air quality inside the house, by diffusing oils to help eliminate unpleasant odors and purify the air.
FAQ ON 100% ESSENTIAL OILS WITH PRIVATE LABEL
1/ How can I get samples?
We are pleased to offer samples. New customers need to pay for the courier fees, but the samples are free of charge for you, and these fees will be deducted from the payment of the official order.
Regarding courier fees: You can arrange for an RPI (remote pickup) service with FedEx, UPS, DHL, TNT, etc.
 2/ How does your factory behave in terms of quality control?
Quality is a priority! Every worker ensures quality control from start to finish:
 All raw materials used are environmentally friendly.
Skilled workers take care of every detail by hand, whether it's stamping, printing, sewing, or packaging.
The quality control department is specifically responsible for quality control in each process.
3/ Can your factory print or emboss my logo on the goods?
Yes, we can print your logo on the goods or their packaging box. For patent protection reasons, a lawyer's letter (authorization letter) must be provided for the logo.
We usually produce the goods based on customers' samples or based on the image, logo, sizes, etc.
Oriental Group
No. 200 Lot Al Massar, Z.I Sidi Ghanem
Route de Safi
40 000 Marrakech
MOROCCO
Tel: +212 524 335 449
MOB: +212 600 604 387 (Whatsapp / viber)
Fax: +212 524 457 961
Website: www.group-oriental.com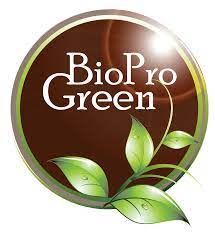 Follow us:
Email: contact@group-oriental.com
http://facebook.com/grouporiental