Warning: file_exists(): open_basedir restriction in effect. File(/home/bioprogr/public_html/wp-content/uploads/et_temp/Anti-Eczema-Cream-2-300x240-6133_1080x675.jpg) is not within the allowed path(s): (/var/www/clients/client1/web5/web:/var/www/clients/client1/web5/private:/var/www/clients/client1/web5/tmp:/var/www/bioprogreen.com/web:/srv/www/bioprogreen.com/web:/usr/share/php5:/usr/share/php:/tmp:/usr/share/phpmyadmin:/etc/phpmyadmin:/var/lib/phpmyadmin:/dev/random:/dev/urandom) in /var/www/clients/client1/web5/web/wp-content/themes/Divi/epanel/custom_functions.php on line 1512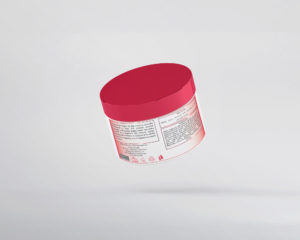 Our anti-eczema cream is an intensive healing eczema lotion, which is specially formulated to stop the itchiness, dryness, and redness associated with eczema. It is also a moisturizing formula that helps heal the skin. This eczema cream is the strongest itch medicine you can get without a prescription, it contains effective moisturizers and vitamin complexes specifically for skin affected by eczema.
Eczema creams contain active ingredients: Anti-inflammatories: these are cortisone creams or ointments for eczema based on immunosuppressants. These anti-eczema creams help fight against plaques and itching, they have applied directly to the plaques. Moisturizers. Eczema cream is used to help manage dry or scaly skin conditions, such as atopic eczema. In addition to making the skin feel less dry, they may also have a mild anti-inflammatory role. It can help reduce the number of flare-ups you have. If you have mild eczema, talk to a pharmacist for advice on emollients.
The eczema cream prevents the development and growth of red pimples. After a few days of use, this cream will bring better results namely: healthy and moisturized skin, more persistent skin in the face of diseases, and reappearance of redness and swelling. Emollients (moisturizers) are commonly used to treat eczema as they prevent the skin from becoming dry. You can apply emollients as often as you need. This may be 2-3 times a day or more if your skin becomes very dry.