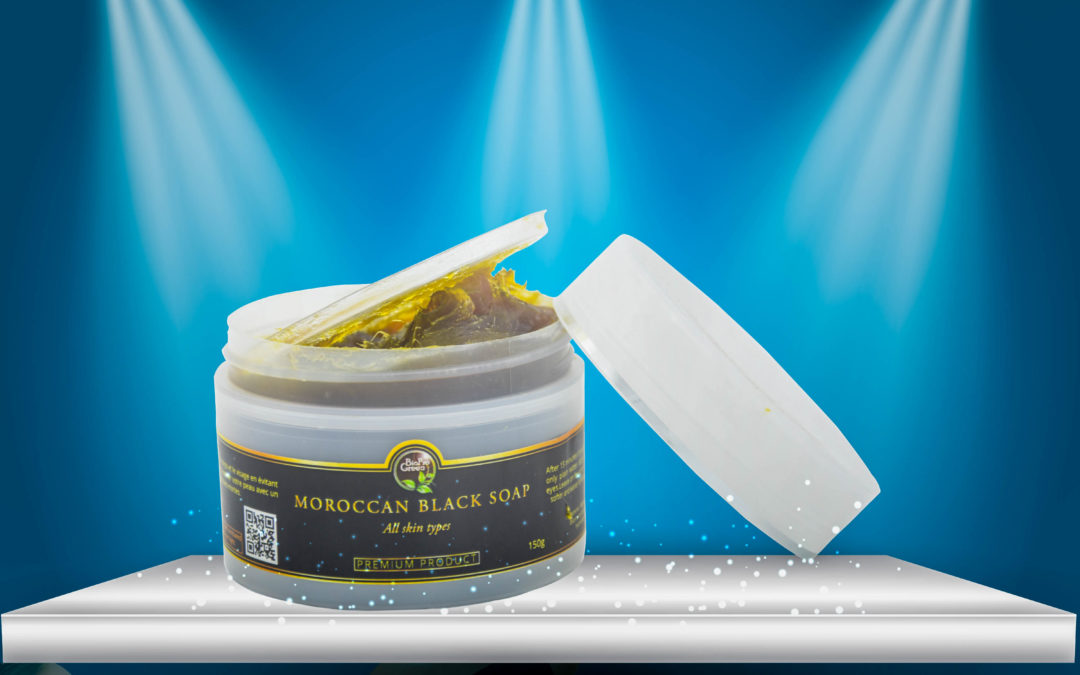 Our Moroccan Black Soap is 100% organic and keeps your skin soft and healthy. Although it is suitable for everyone at your home, it works best for people with mature and dry skin. It is rich in vitamin E that helps offer protection against dehydration, aging, and dryness. It goes a long way toward purifying your skin by removing toxins and dead cells.
Main Ingredients
Pure olive oil
Water (Agua)
Potassium Hydroxide
Black Olive Extract
Black soap or liquid black soap is high in minerals that are known for cleansing the skin. It has been used as a skin cleansing treatment since ancient times. Still, it's largely being used in Moroccan spas and hammams for skincare. It's completely a safe product that won't pose any threat to your skin. It is also known as Moroccan Black Soap Beldi, Organic Black Soap, Black Soap Moroccan, Moroccan Soap, and Best Black Soap. Place your order today before it runs out.
Bulk Black Soap Wholesale
Description
Group Oriental has 100% authentic and organic products. Pure Moroccan black soap is a perfect solution to all skin issues. It has been prepared by the native Moroccan women since ancient times.
Benefits
The soap is pure and is made up of genuine natural ingredients. After just one application, users will notice a visible difference as it makes the skin soft and smooth. The natural elements make the wrinkles go away and freshen the face. The original soap has special exfoliating abilities which scrub away all the dirt from the skin.
We Offer Wholesale Bulk Black Soap
The soap which has been regarded as a nature's gift is available at Group Oriental with amazing discounts. We offer customized and private packaging of natural products. All sorts of packaging are available depending upon the choice of the customers. Need the black soap in bulk? Contact us for the order.
Bulk Black Soap Wholesale Supplier
Description
Group Oriental offers various black soap products. We deal as a wholesale supplier of original Moroccan black soap. The products are 100% organic and natural and we ensure their quality and authenticity.
Benefits
The black soap is originally produced in Morocco where traditional methods are employed for the manufacturing of a rich and aromatic product. The soap is known to be the best natural cleanser which is suitable for all types of skin. It helps to get rid of acne, scars, and irritation. The finest natural ingredients in the soap help to rejuvenate the skin and bring back the natural glow.
Group Oriental Serves as a Wholesale Supplier of Black Soap
We offer natural black soap and provide our services as its wholesale supplier. You can get the product with private and customized labeling. Worldwide export and delivery services are available with quantity-based discounts at Group Oriental.
Moroccan Black Soap with Private Labelling
Description
The Moroccan black soap is an exquisite natural product that has been proven to give skin natural radiance. The product is 100% original and is available at Group Oriental. We offer customized private labeling of the bulk black soap to assist you in making your own brand.
Benefits
The soap is made by the incorporation of the finest natural ingredients such as olives and their oil. The resulting product is rich in essential vitamins and minerals. Vitamin E helps to revitalize the skin and leaves no side effects as the soap is free of any sort of chemicals and preservatives. The natural aroma and fragrance help to calm the nerves as well.
Group Oriental's Moroccan Black Soap
The natural Moroccan black soap can be labeled privately, and you can also customize the packaging by contacting our design team. The company has every type of packaging and discounts are available on an order of 200 and above products.
Flavored Moroccan Black Soap
The Moroccan Black Soap is known for its healing properties. It is one of the best cleaners in the market that exfoliates and makes the skin smooth at the same time. It is a product suitable for all skin types. People, who have used it, swear by it. The Moroccan Black soap is available in a variety of flavors.
Moroccan Black Soap with eucalyptus has a soft butter-like texture which makes it stand out from the regular soap. Its natural ingredients make it ideal for all skin types and gentle on the skin. Eucalyptus has healing properties and when combined with Moroccan black soap it cleanses out all the skin issues in a jiffy.
The other flavor variant is the Moroccan Black soap with lavender which has a dark creamy texture. The soap is used to remove toxins from the body and prepares the skin for exfoliation.
These Naturel Moroccan Black soaps are made from premium quality natural ingredients with exquisite properties that were used traditionally used in Moroccan Hammams and spas for skincare. Now the Oriental group gives you the feeling of the spa at home. These Moroccan black soaps cleanse and replenish the skin like magic. After usage, the skin becomes smooth, silky, and glows with the light of thousand suns. These help to improve the texture of the skin. Vitamin E in the soap helps provide strength and longevity to the tissue providing it a clean and smooth texture.
Oriental Group is one of the largest and most renowned sellers of the product. The group specializes in Bulk order, wholesale as well as retail of the products. Besides selling the product to a whole variety of customers, the group also provides private labeling services to its industrial customers who wish to resell the products.
So, if you are a health and beauty enthusiast or you deal in the beauty business, join hands with the Oriental group to reap the benefits of the gift of Morocco.
Proper Skin Care and Beauty Products! Moroccan Black Soap of Oriental Group
We know soap is an essential beauty product for our everyday life. We cannot imagine a single day without soap as it is an issue of hygiene. Though soap is a hygiene issue our Moroccan Black Soap is something different. We consider it as a part of our skin treatment. Moroccan Black Soap enrich with minerals which helps to purify the skin from deep. It makes skin extremely appealing and smoother. Though Moroccans are using different black soaps for the century, our Moroccan Black Soap is entirely different, that is secreted by healthy and glowing skin. Its dark creamy texture helps to remove dirt and toxins from the body. It is widely used in various Moroccan's Spa as an essential beauty product.
Benefits of Moroccan Black Soap:
There are huge benefits of using Moroccan Black Soap such as:
It's a natural herbal product. No harmful chemical ingredients are added.
It's enriched with vitamin E hence excellent for moisturizer.
It helps to smooth skin and also eliminate dead cells entirely.
It also helps to reduce skins dryness, aging, and enhance the refreshes of the skin.
Moroccan Black Soap is suitable for all sorts of skin.
It uses in a different Spa as an essential part of beauty products.
Ingredients of Moroccan Black Soap:
Fresh olive oil and paste olive.
Freshwater
Extracted black oil
Potassium hydroxide.
Therefore, in short, we can say Moroccan Black Soap is a glamorous exotic beauty item from the traditional one. So anyone can rely on our product for smooth and glowing skin and can make a habit on a period basis for the greater outcome.
The Oriental Group is one of the wholesalers of this product. We are sold both a bulk quantity and individual sales of these products. That's why we offer you a private labeling service for wishing to resell our products.
The Moroccan Black Soap and its Benefit
We all know that Morocco is famous not only for its spices but for its bright colors. Similarly, the one thing which all you need to know is that this land has so many beautiful secrets. However, one of these secrets includes the Moroccan Black Soap. Yes, the Moroccan black soap is famous for its beauty benefits. The use of this amazing soap is beneficial for skin health.
However, today in this article, we are going to introduce some of the benefits of using Moroccan soap.
The Moroccan Black Soap benefits
The Moroccan Black Soap is good for skin health. So we are going to discuss some of the main benefits of using this soap for your skin.
Reduce aging
However, no doubt this Moroccan soap is the best and rich source of antioxidants and Vitamin A. As well all know that vitamin is essential for hair growth. Moreover, all these antioxidants help in renewing the blood cells of the skin and as a result, give you wrinkle-free skin. Along with that, Vitamins A present in Moroccan Black Soap is it helps in getting rid of premature aging signs.
Improves your skin texture
Another most prominent benefit of using Moroccan black soap is it is perfect for improving skin texture. As the Vitamin E present in it provides great strength and longevity. Moreover, it strengthens the tissues of skin and gives a smooth and clean texture to your skin.
Helps in the fight against discolorations and skin irritations
The main advantage of using this amazing Moroccan Black Soap is that it helps in protecting your skin from harmful environmental substances. Don't worry if you have any brown spots on your face or discolorations, Moroccan Black soap is the best solution for all your worries. The Lauric acid is enriched with anti-bacterial properties and hence a very useful remedy for reducing painful skin irritation. As it provides relief from burning skin, and that is why it is good for your skin.
Deeply cleans skin
Moreover, another main benefit of using Moroccan Black Soap is it provides your skin with strong agents that help in the fight against bacteria. Along with that, it contains an abundant amount of butter and oil and is thus helpful in removing makeup easily.
However, don't worry if you are suffering from severe skin acne problems, the Moroccan Black Soap is the only solution for their well-being. Even that you don't need to worry about pore blocking, as it is non-comedogenic in nature.
So if you are looking for bulk Moroccan Black Soap, then you are at the right place! As group-orinetal.com is the biggest distributor which provides 100% original and certified products to the customers. However, if you want to look beautiful, then all you need is to buy Moroccan Black Soap as a thing is best than this soap.
So order now today or give us a call. We would love to serve you with the best that you desire and deserve.
Morocco is an acreage of spices, known for its dazzling colors and sweet-smelling fragrance. It is also known for its traditional beauty secrets. The Moroccan black soap is a thick golden brown paste with a green highlight. Black Soap is part of pacifying skin treatment. This magnificent product is rich in minerals that help cleanse the skin, hence leaving an incredibly charming and smooth finish. For centuries, Moroccans have had black soap which is the secret to clean, healthy and glowing skin.
Beldi soap as its often called is a 100% natural plant product. The dough is based on olive oil, pulp, which is enormously rich in vitamin E and an excellent exfoliator and moisturizer. It purifies the skin by eliminating dead cells and toxins, leaving the skin soft and silky to the touch. Consequently, it has a texture of butter and high content of vitamin E, which helps refresh the skin, working against dryness, aging, and dehydration of the skin. The lather of the soap is modest, and you will love its rich texture. Moroccan black soap is suitable for all skin types, especially for dry and mature skin.
The Soap is part of a traditional hammam ritual. This is the first treatment in an oriental public bath. If you ever visit Morocco, then it's essential to your tourist experience to enjoy a hammam. The soap is produced from a mixture of oil and wrinkled olives, soaked in salt and potash. Over the years, this black soap was used as a product for dermatology, and later became a real beauty tool for the body, appropriate for all skin types.
Moroccan black soap is filled with Argan oil or olive oil and infused black olives, as a result,  it organizes the skin for exfoliation. With this, the skin will be softer and ready to scrub. Combined with the action of Kessa gloves, removes impurities and dead skin cells. As a result of its exfoliating and moisturizing, it softens and at the same time sustains the skin. It hardly foams but becomes creamy when water is added. Moroccan black soap is also enriched with eucalyptus oil, which gives the skin a youthful radiance. Therefore, your skin will be left with a silky and soft feeling for days as a result of an efficient hammam experience. The most attractive quality is that it is appropriate for all skin types. The Components also offer therapeutic value.
PROPERTIES AND BENEFITS OF MOROCCAN BLACK SOAP
The soap deep cleans the skin by removing toxins and dead skin cells (the rough and dry outer surface) making the skin softer. The exfoliation increases the circulation of blood and lymph. With its anti-microbial properties, Moroccan black soap is rich in vitamin E which highly relieves itching due to excess dead skin and blocked pores. It is also ideal for in-growing hair reduction. Once this is done, your skin is ready to absorb better treatment from the next skincare treatment such as mask, tanning, and moisturizing.
In conclusion, enjoying the exotic beauty rituals from traditions halfway around the world is now possible with the natural Moroccan black soap. Using this product will leave your skin smooth to the touch. Make this soap a part of your beauty routine on a weekly basis for the best results. With this exfoliating process, you can get healthy and glowing skin.
Black soap or also known as African black soap (Dudu Osun) is made from the ash of the harvested plants and barks such as shea tree bark. How is the black soap made? First and foremost, the leaves and the bark are left on the sun to dry out. Afterward, they are roasted in a pot or kettle at a certain constant temperature. Why is this important? Well, this is important to ensure the black soap consists of the color, texture, and smell as we know it.
The black soap has vitamins A, vitamin E, and iron. In addition, the black soap offers UV skin protection aside from the other skincare benefits.
The black soap is ideal for people who have skin dryness, rashes, acne breakouts, and dark spots among others. The soap itself is really versatile and flexible when it comes to skincare usage. Some people even use it as a shampoo or makeup remover.
However, some people may want to test out the black soap due to the caffeine sensitivity due to the fact that the soap consists of cocoa pods which according to recent studies there is proof that the caffeine can be passed on through contact with the skin.
Aside from the benefits we mentioned above, the black soap is also good for evening out dark spots, soothing out razor bumps, helping the skin to cover the acne scars, helps with eliminating skin bacteria, diminishes the wrinkles, and helps with oily skin as well.
In conclusion, black soap is a great remedy to use if you happen you have problems with facial acne and body acne, dark spots, wrinkles, dry or oily skin, razor bumps, and bacteria. The black soap is a great weapon to have in your arsenal to battle against skincare problems and infections.
No doubt that Morocco is known as the land of spices and also known for its aromatic scents and argan oil. Moreover, the most famous beauty products that greatly use in Morocco are Moroccan black soap and argan oil. The tradition of the hammam or hot bath and use of black soap in Morocco sorts after beauty rituals.
Furthermore, Moroccan black soap is a 100% pure natural product as this contains Argan oil, olive oil, and macerate black olives that nourish the skin. Moreover, this black soap, no doubt has all the texture of smooth butter. It is useful for curing different kinds of skin problems as it is rich in Vitamin E which is an essential nutrient.
We at Oriental Group offer high-quality, pure Moroccan Black Soap in bulk wholesale. We add nothing to it but deliver as it originates directly from resources. There are many benefits of using this Moroccan soap. First of all, it purifies your skin. Not even this, but also exfoliates your skin from dust, dirt, and dead cells.  Moreover, black soap contains properties that help in reducing ingrown hair. It not only moisturizes your skin but also gives a glow to it.
In contrast to other artificial products in the market, it gives your skin soft and clean touch. Rather than other soaps, black soap works as a skin mask for protecting the face from skin tanning.
In conclusion, now everyone can enjoy the beauty ritual from traditions halfway all around the world with this Moroccan black soap.
Furthermore, Moroccan black soap enriches with eucalyptus oil as well that gives youthfulness to your skin. Similarly, it repairs damage and rough skin and is suitable for all skin types.
Now get high-quality, wholesale Moroccan black soap at Oriental Group with product satisfaction and guarantee.
Above all mention, benefits state that using Moroccan black soap is best for your skin. Not even this, but also it helps in even dark spots, removing scars, razor bumps, eliminates bacterial infection, and fighting oily skin.
But what ingredients make it so useful and beneficial? Let's find out the answer
Moroccan Black oil Ingredients
Olive oil
Water
Macerate black olive oil
Potassium hydroxide
However, in conclusion, black soap is no doubt a great remedy for healing face acne problems as well as body acne problems. You can use this soap as a natural product that fights in battle again bacterial infections and protects your skin.
How to apply it
However, there is no hard rule to use Moroccan black soap. It uses similar to regular soap but produces less foam.  For better results, use this soap while taking a hot bath. Massage of this soap over the body moisturizes skin and makes it beautiful.
Furthermore, don't over massage it, slightly scrub your skin for fighting against dead skin cells.
We are the exporters as well as manufactures of black soap in Morocco. So what you are waiting for? Get your black soap today!

Company Information
Oriental Group
N°200 Lot Elmassar,Sidi Ghanem Industrial Estate
Route de Safi,
40 000 Marrakech,
MOROCCO
Mobile / Whatsapp / Viber: +212 600 604 387
Service clients : +212 651 925 398 / +212 614 925 123
Skype: group.oriental
WeChat ID: Orientalgroupmorocco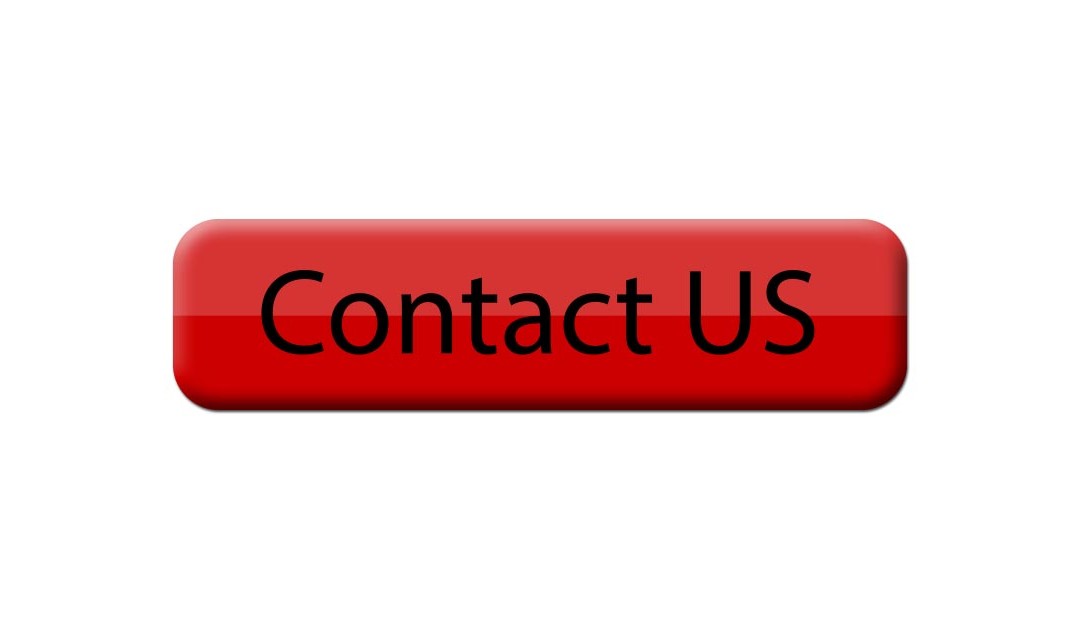 Website: https://group-oriental.com/fr/
Facebook: https://fr-fr.facebook.com/grouporiental/
Twitter: https://twitter.com/grouporiental?lang=fr
Pinterest:https://www.pinterest.com/OrientalGroup/_saved/
Instagram:https://www.instagram.com/group_oriental/?hl=fr