Argan Milk Up-To-Date Styling Fast Whitening Body Lotion Moisturizing Firming Anti Aging Tightening Lotion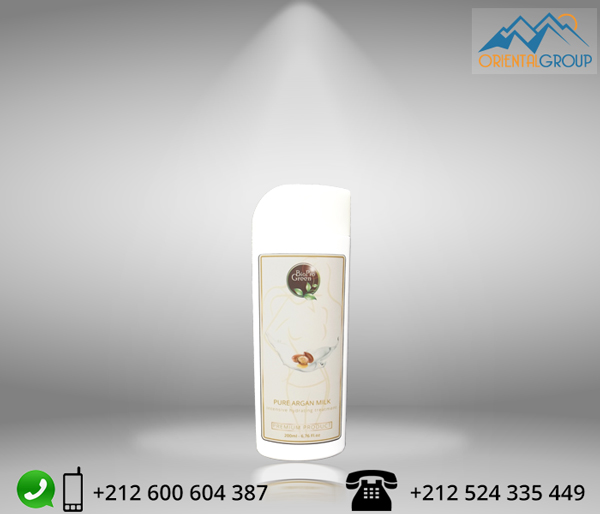 It's time to nourish your skin with the softest, most hydrating argan milk body lotion for smooth, supple skin. Whether you have oily, dry, or sensitive skin, you'll fall in love with your skin all over again with the help of this milk body lotion. Our argan milk body lotion infuses your skin with double the vitamins and doubles the nutrients as it explores the many benefits of argan milk. It absorbs quickly and nourishes deep into your skin without the heavy after-feel or greasy residue.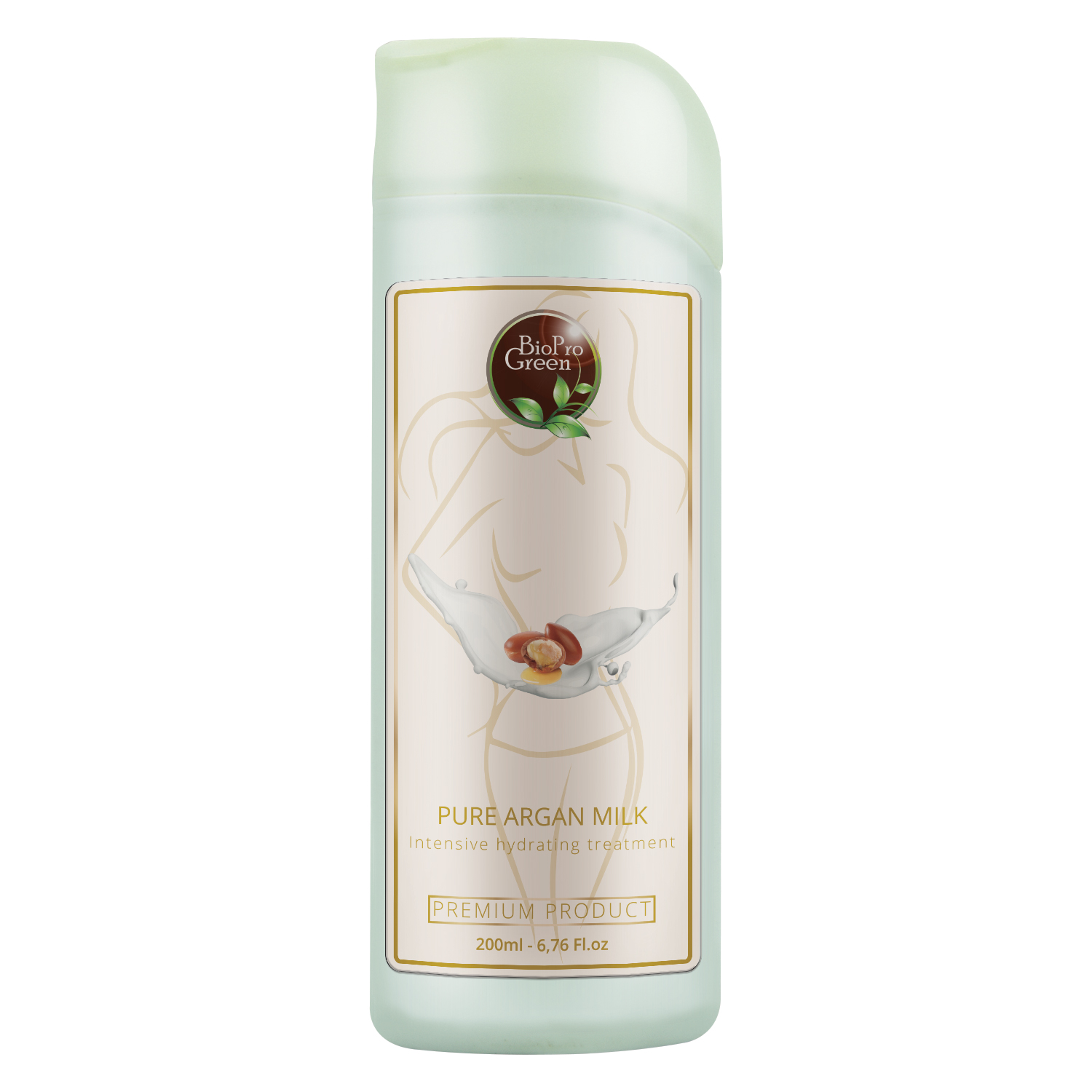 Pure Argan Milk
We have all heard about the miraculous advantages of the Argan tree and the liquid gold extracted from it. However, there are other products derived from the Argan tree that meets the eye. One of which is pure argan oil milk. The argan oil milk is made specifically for customers who do not like the heavy, greasy feel of applying pure oil on their skin. However, they do want facial oil in their routine.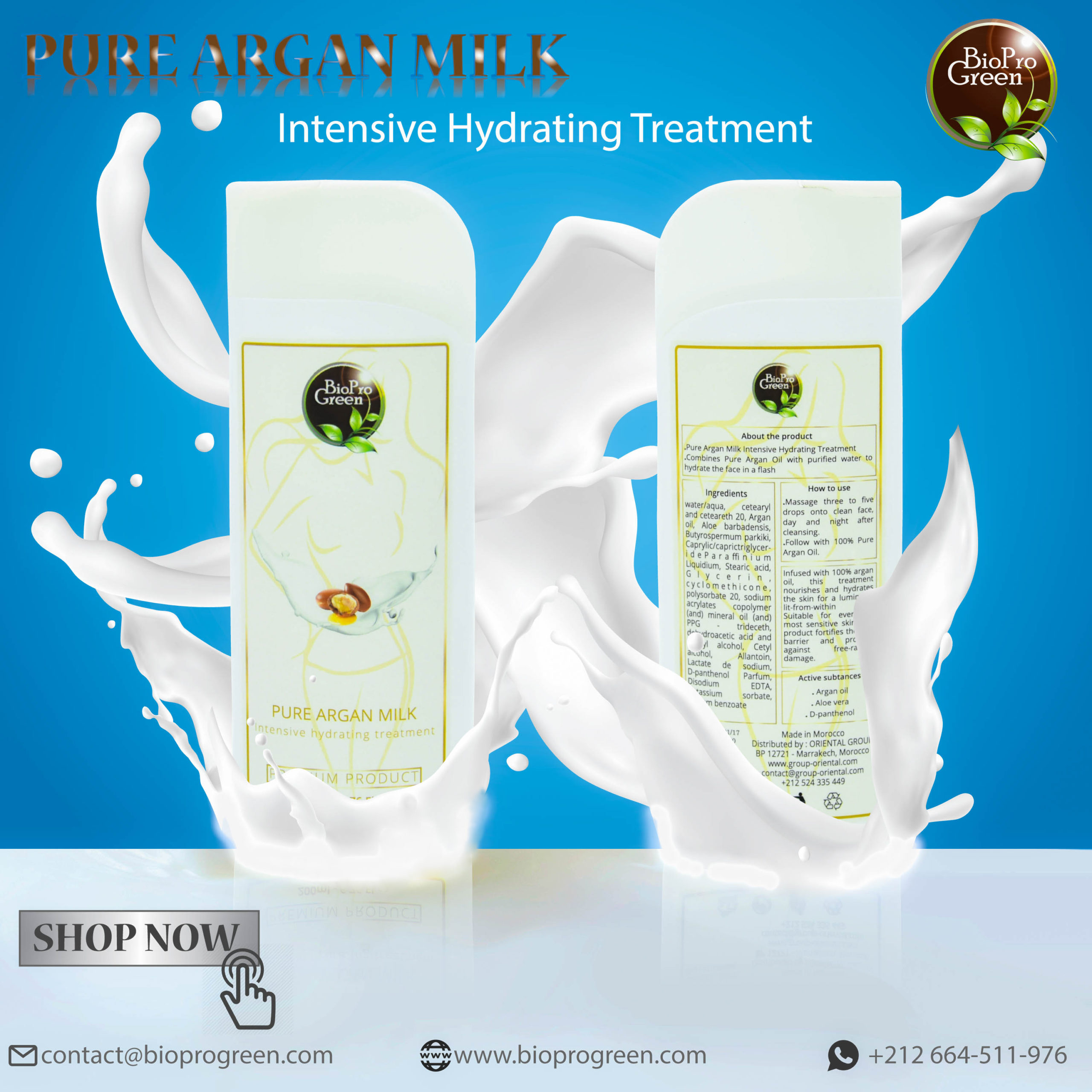 The argan milk itself is an irritant-free option in which adding more emollients is to be considered. It should be thought of as a booster for dry sky since it will not feel greasy. It is a perfect treatment for dry skin.  The argan plant has many good options like most non-fragrant plant oils, it contains a mix of beneficial compounds, like unsaturated fatty acids and squalene as well as antioxidant polyphenols, tocopherols, sterols, beta carotene, and vitamin E. Argan oil milk should be used because it is surprisingly lightweight and it doesn't leave an oily finish on the skin, it is fragrance-free and it is a mixture of argan oil and other moisturizing ingredients.
Finally, just imagine the added value of a rare and healthy substance in your place. Not only it is going to give you a healthy shine, but it will also go beyond to give you the prestige of being and living healthy.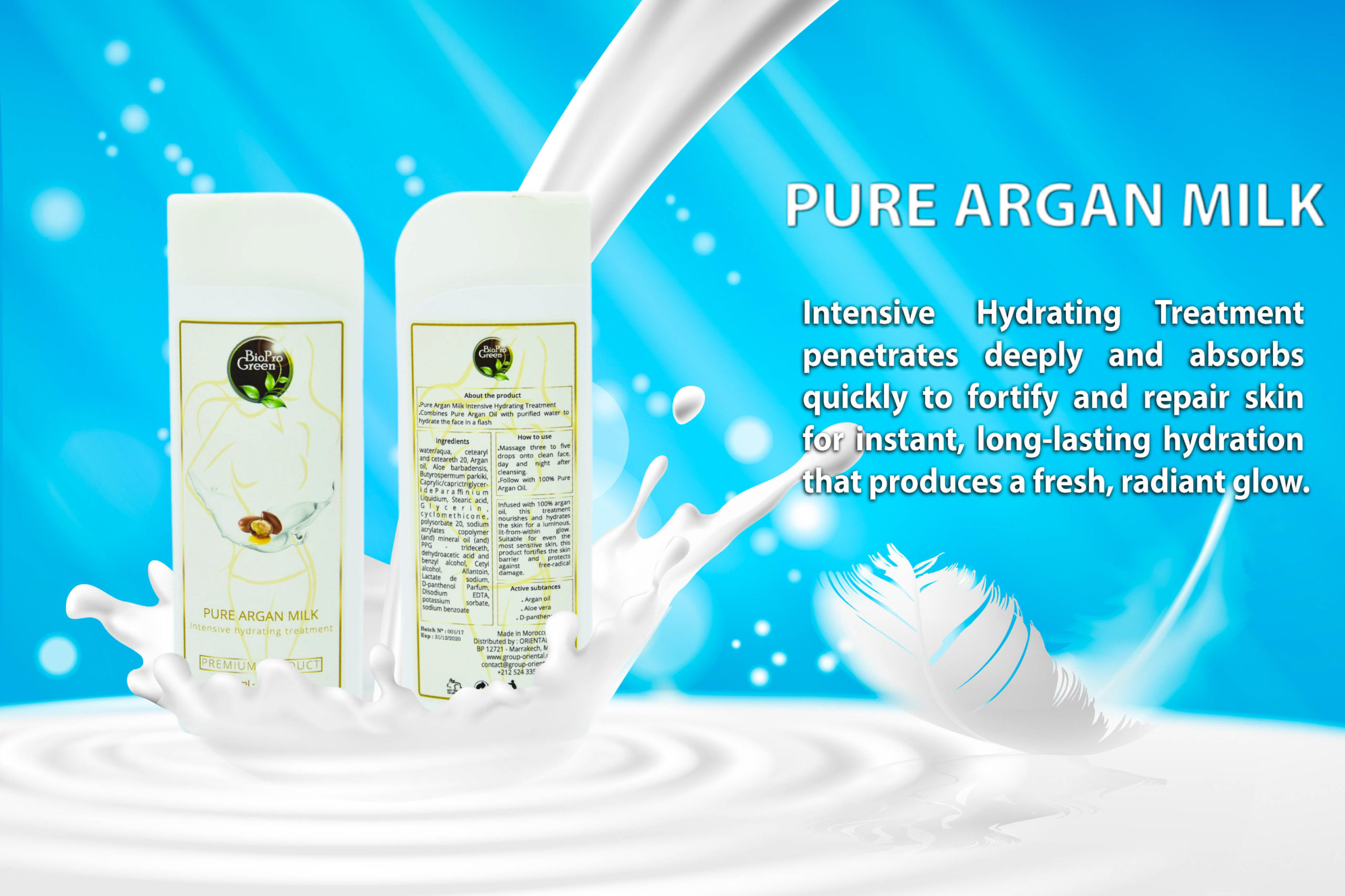 At BioProgreen, we provide you with the most well-extracted argan oil milk there is in the market right now. It is simple just place your order today whether it is in wholesale, bulk, or individual pieces. We will provide you with the quantity you want but always with the highest quality possible! And since we deal with companies most of the time, we are more than happy to offer a private labeling service for the clients wishing to resell the product in their home countries. We welcome any potential partnership opportunity.
Quick Details:
Min. Order Quantity: 1 Liter
Supply Ability: 100 Liter/Liters  per Week
Port: FOB Casablanca /Tanger MED / Agadir
Payment Terms: L/C,T/T, ,Western Union,MoneyGram/Paypal
Certification: MSDS, CCPB /NOP USDA PROGRAM
Oriental Group
N°200 Lot Elmassar,Sidi Ghanem Industrial Estate
Route de Safi,
40 000 Marrakech,
MOROCCO
Tel: +212664511967
MOB : +212600604387
Contact Us:
Website: https://www.bioprogreen.com/en/
Facebook: https://www.facebook.com/bioprogreenMorocco
Twitter: https://twitter.com/BioProGreen_MR
Pinterest: https://www.pinterest.fr/bioprogreenmorocco/