Conditioner Company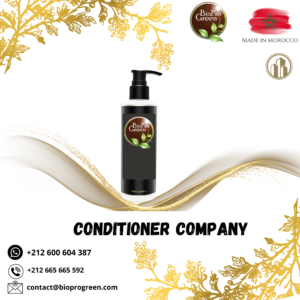 Introduction
In the pursuit of healthier lifestyles and sustainable choices, Bioprogreen Conditioner stands out as a company committed to providing natural and eco-friendly hair care products. In this article, we will delve into the description of Bioprogreen, its history, and the benefits it offers to consumers seeking vibrant and nourished hair.
History of Bioprogreen Conditioner
Bioprogreen Conditioner was founded in the early 2000s by a team of passionate individuals who recognized the need for a sustainable and chemical-free approach to hair care. Driven by their shared vision, they embarked on a journey to develop a line of conditioners that would nourish hair without compromising on quality or the environment.
Their research and development efforts led to the creation of a unique formula that blends botanical extracts, essential oils, and plant-based proteins. This innovative approach to hair care became the foundation of Bioprogreen's philosophy, and the company quickly gained recognition for its commitment to natural ingredients and eco-conscious practices.
Benefits of Bioprogreen Conditioner
Natural and Organic Ingredients: Bioprogreen Conditioner prides itself on using only natural and organic ingredients in its products. By avoiding harsh chemicals, sulfates, parabens, and synthetic fragrances, Bioprogreen ensures that their conditioners are gentle and safe for all hair types. The carefully selected botanical extracts and oils provide deep nourishment, promoting healthier hair from root to tip.

Intense Hydration and Repair: Bioprogreen Conditioner offers deep hydration and repair benefits, especially for damaged or dry hair. The rich blend of natural ingredients works together to moisturize and replenish hair, restoring its natural shine and softness. Regular use of Bioprogreen Conditioner helps to repair and strengthen hair, reducing breakage and split ends.

Sustainable and Environmentally Friendly: Bioprogreen Conditioner is committed to sustainable practices, from sourcing ingredients to packaging. The company strives to reduce its carbon footprint by using eco-friendly packaging materials and implementing recycling initiatives. By choosing Bioprogreen, consumers can support a brand that prioritizes environmental responsibility.

Cruelty-Free and Ethical: Bioprogreen is a cruelty-free brand that does not test its products on animals. They are committed to ethical practices and promote the well-being of both consumers and the environment. By choosing Bioprogreen Conditioner, individuals can make a conscious choice that aligns with their values.
FAQ
1) How can I get samples?
To get samples of our products, just contact us and we will be happy to offer you some. For new customers, courier costs will be charged, but samples will be free. In addition, these costs will be deducted from the official order payment. To arrange an RPI (remote pickup) service on FedEx, UPS, DHL, TNT, etc., please contact us and we will help you arrange this.
2) How does your factory perform in terms of quality control?
In our factory, quality is our top priority. We have strict quality controls in place at every stage of the manufacturing process to ensure that all our products are environmentally friendly and meet the highest standards. In addition, all workers are trained to ensure quality control, whether in the stamping, printing, sewing, or packaging process. Finally, our quality control department is specifically responsible for quality control in each process.
3) Can your factory print or emboss my logo on the goods?
We are happy to personalize our products with your logo or other distinctive marks. We can print your logo on the goods or their packaging box, depending on your needs. For patent protection reasons, we usually require a letter of permission for the logo, but we can also produce the goods based on customer samples or on the image, logo, sizes, etc. Contact us for more information on customizing our products.
 N°200 Lot Al Massar, Z.I Sidi Ghanem,  Route de Safi, 40 000 Marrakech , MOROCCO
Tel:+212 524 335 449
MOB:+212 600 604 387 (Whatsapp / Viber)
Fax:+212 524 457 961
Website: www.bioprogreen.com
E-mail: contact@bioprogreen.com
Follow the US:

 http://facebook.com/bioprogreen
 https://www.instagram.com/bioprogreenmorocco
https://www.youtube.com/@bioprogreenmorocco4708