Oil Nails Pure Argan Oil Bulk Price Keeping Skin Hair And Nails Healthy/Insect Repellent/Boost Wound Healing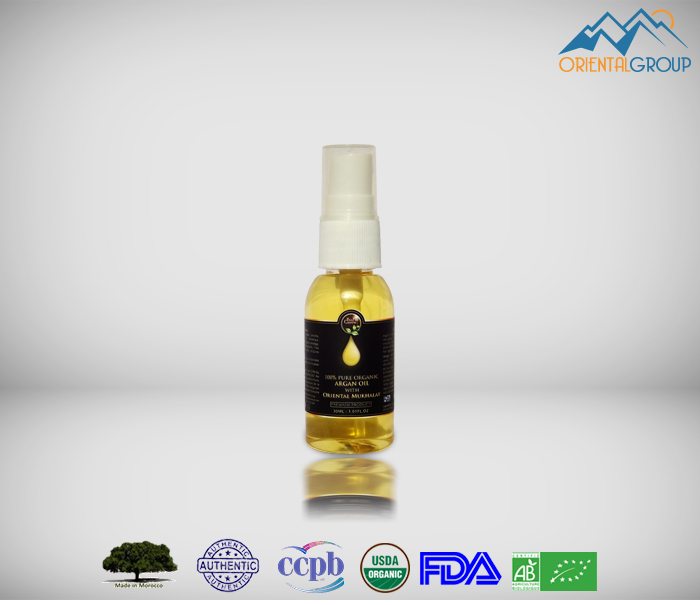 It's time to heal cracked nails and rigid cuticles with our nail Argan oil which provides your skin with extra nourishment of vitamin E to strengthen your nails. This Argan oil for nails is indeed perfect for treating cracked and ridged nails and cuticles. It features a convenient size applicator, which makes it the perfect size for your make-up bag or purse. The screw-on top helps to keep the product fresh and creamy.

Benefits:
Moroccan Argan oil is great for keeping your nails and cuticles moisturized and making them stronger.
Argan oil is loaded with Vitamin E, which is a potent antioxidant and a great moisturizer.
Before we dive deeper into the nail-boosting benefits of the oil, it's important to understand the structure of our nails.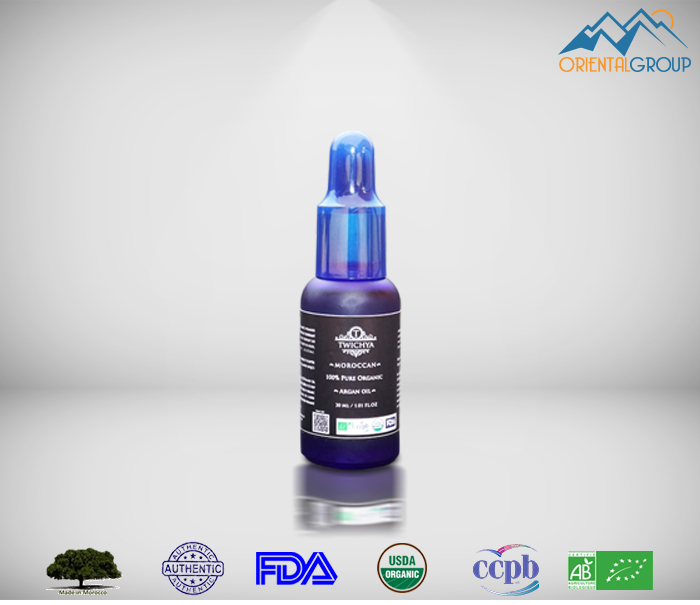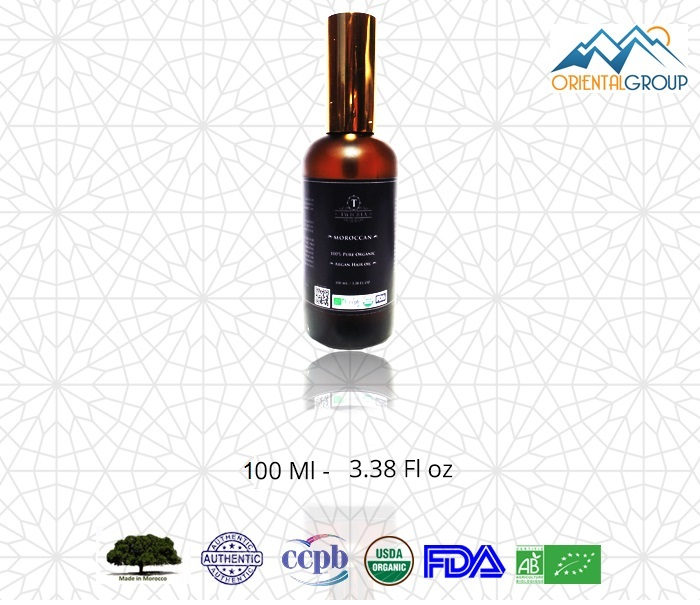 Argan oil is derived from the kernels of the argan tree which are found in Morocco which is why most argan oil comes from there. In Morocco argan oil is used in cooking as well as in skincare and it is a must-have beauty item for women whether that be for their skin, hair, or nails. Due to its high vitamin and its essential fatty acids, Argan oil helps strengthen and moisturize the nails and cuticles. Argan oil is also rich in vitamin E which helps protect your skin and cuticles from damage.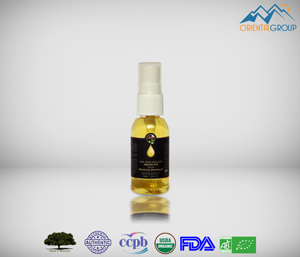 Moisturize nails:
The main ingredient of the oil responsible for moisturizing the nails is vitamin E.
An antioxidant, vitamin E also helps rejuvenate the cells that make up our nails.
This makes them moist and healthy which is great in preventing diseases related to nails.
Min. Order Quantity: 5 Liter
Supply Ability: 1000 Liter/Liters per Week
Port: FOB Casablanca /Tanger MED / Agadir
Payment Terms: L/C,T/T, ,Western Union,MoneyGram/Paypal
Certification: MSDS, CCPB /NOP USDA PROGRAM
Oriental Group
N°200 Lot Elmassar,Sidi Ghanem Industrial Estate
Route de Safi,
40 000 Marrakech,
MOROCCO
Tel: +212664511967
MOB : +212600604387
Contact Us:
Website: https://www.bioprogreen.com/en/
Facebook: https://www.facebook.com/bioprogreenMorocco
Twitter: https://twitter.com/BioProGreen_MR
Pinterest: https://www.pinterest.fr/bioprogreenmorocco/
Instagram: https://www.instagram.com/bioprogreenmorocco/