Organic Virgin Argan Oil and deodorized 100% Natural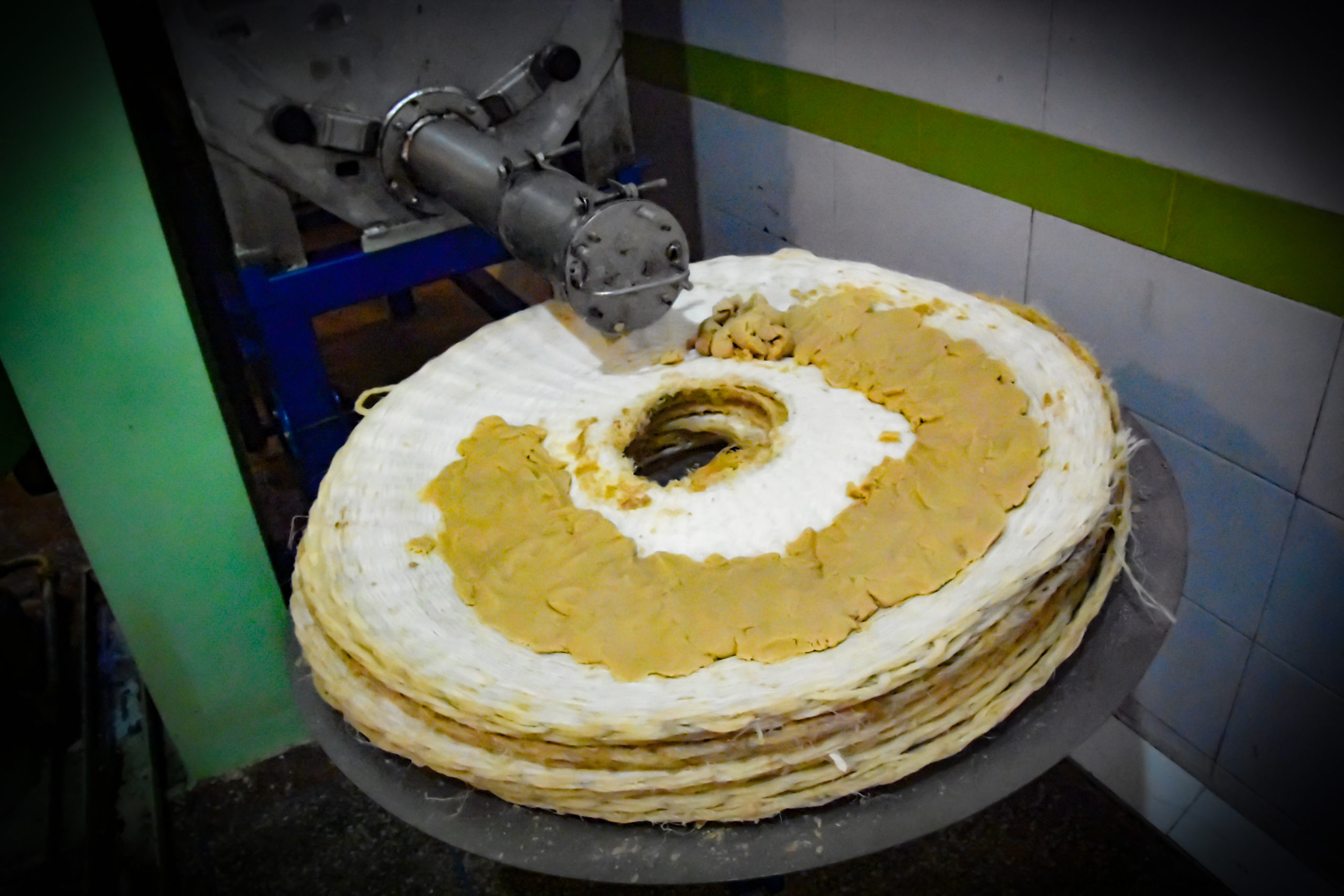 Organic Virgin Argan Oil:
For centuries the women of Morocco have been admired worldwide for their youthful faces and lush, rich hair that looks nice well into advanced age. Some explorers thought there must be a fountain of youth, but they soon discovered the secret to be an all-natural oil coming from a local tree.
Thus the miracle of 100% all-natural and completely PURE virgin Argan Oil was conceived. It is now one of the most revered natural substances on Earth. Millions of people all over the world use Pure Organic Argan Oil like that exported by Oriental Group (we export to 104 countries).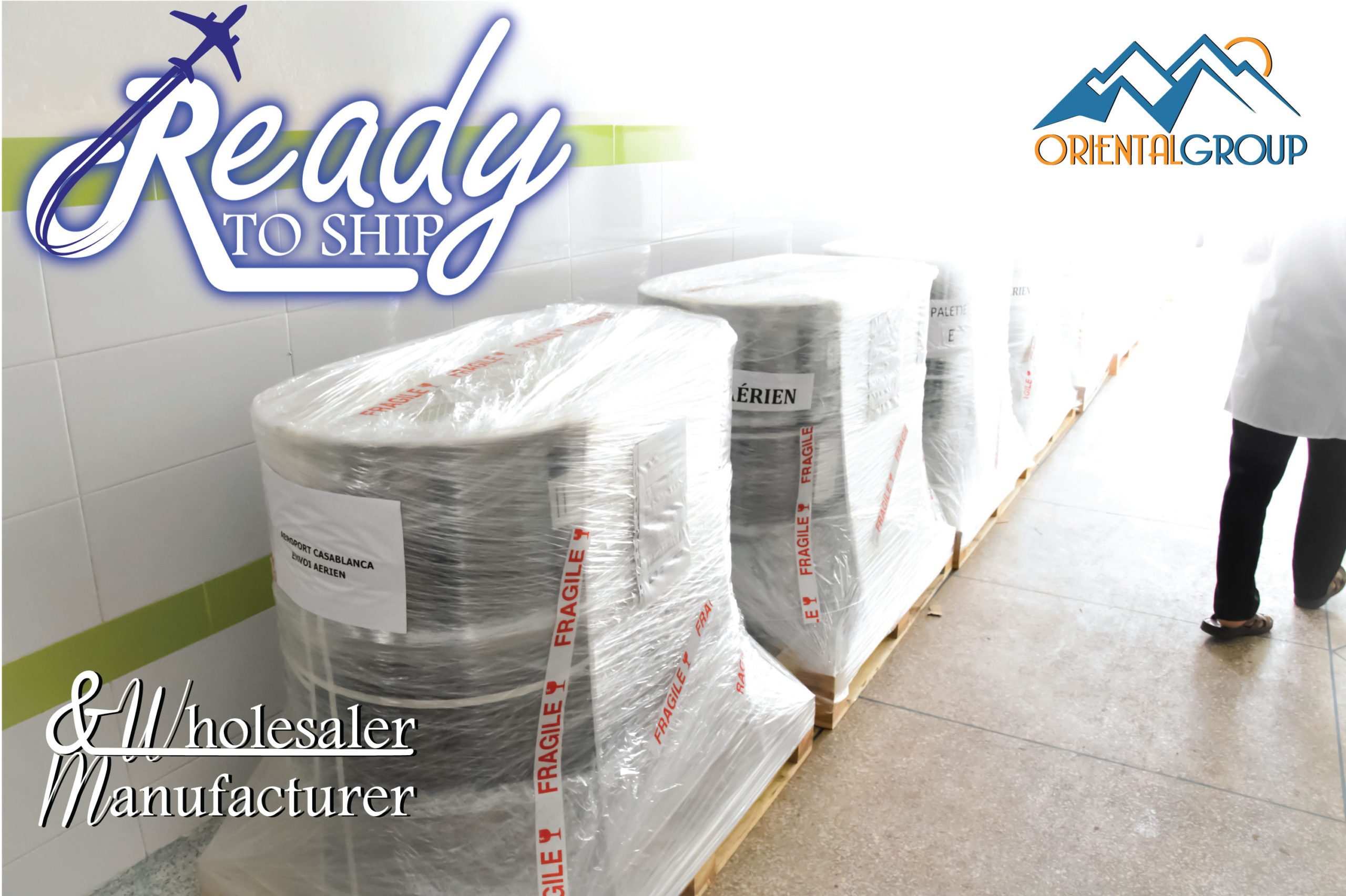 About Us:
We offer Argan Oil in Bulk and wholesale Argan Oil products that represent the very finest from Morocco's proud tradition. You can get just as much 100% PURE Argan Oil as you want here.
All our argan oil has been certified organic by CCPB/and meets this end, regulation standards of (EC) No.834/2007, No889/2008 and USDA /US NOP of the highest-quality natural argan oil 100% organic cold-pressed & First quality.
It is sourced from the southern region of Morocco where the argan tree grows naturally without human interference.
Quick Details:
Min. Order Quantity of argan oil: 5 Liter
Port: FOB Casablanca /Tanger MED / Agadir
Payment Terms: L/C,T/T, ,Western Union,MoneyGram/Paypal
Certification: MSDS, CCPB /NOP USDA PROGRAM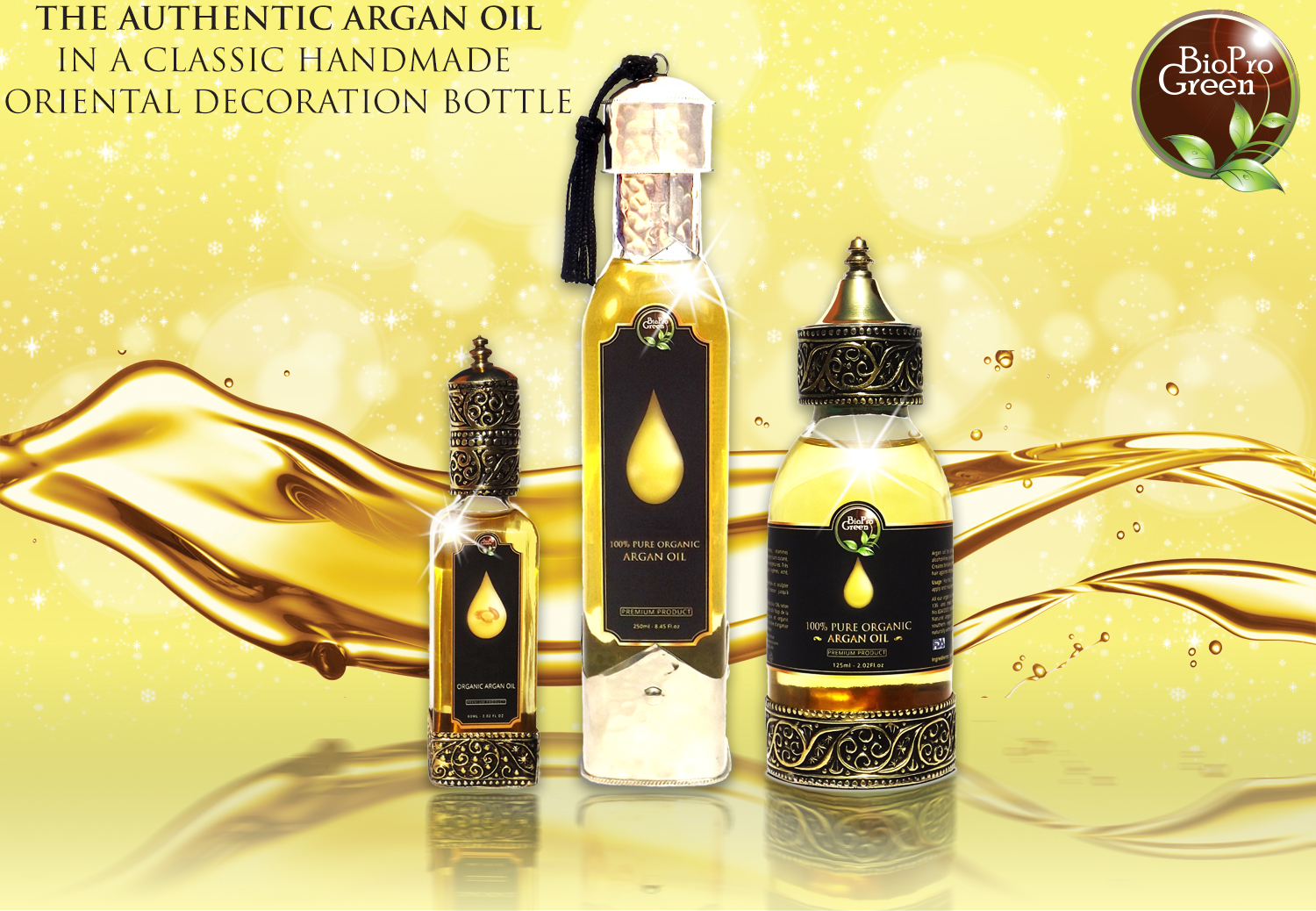 N°200 Lot Elmassar,Sidi Ghanem Industrial Estate
Route de Safi,
40 000 Marrakech,
MOROCCO
Tel: +212664511967
MOB : +212600604387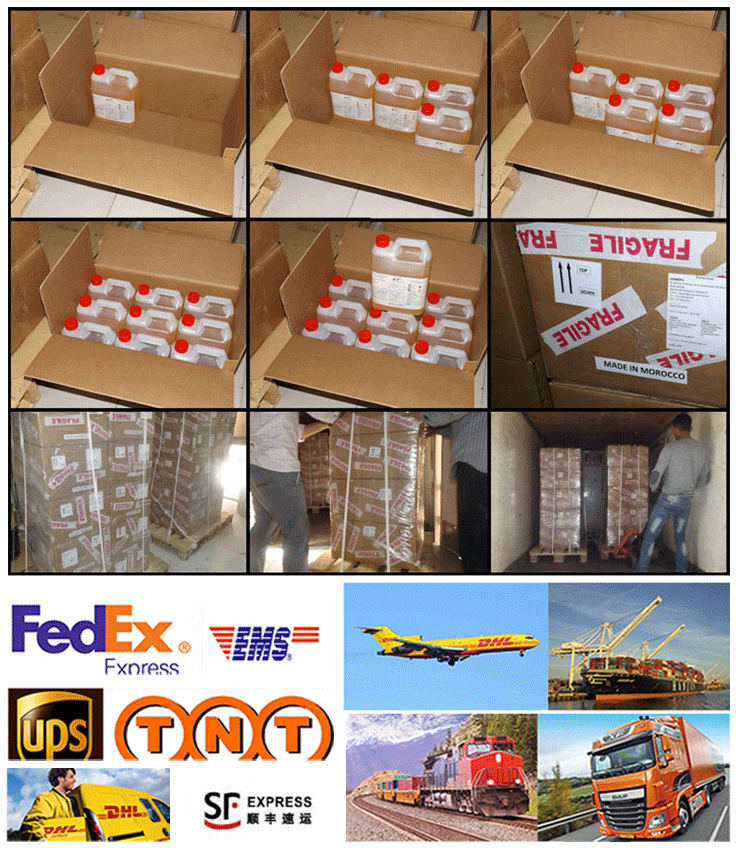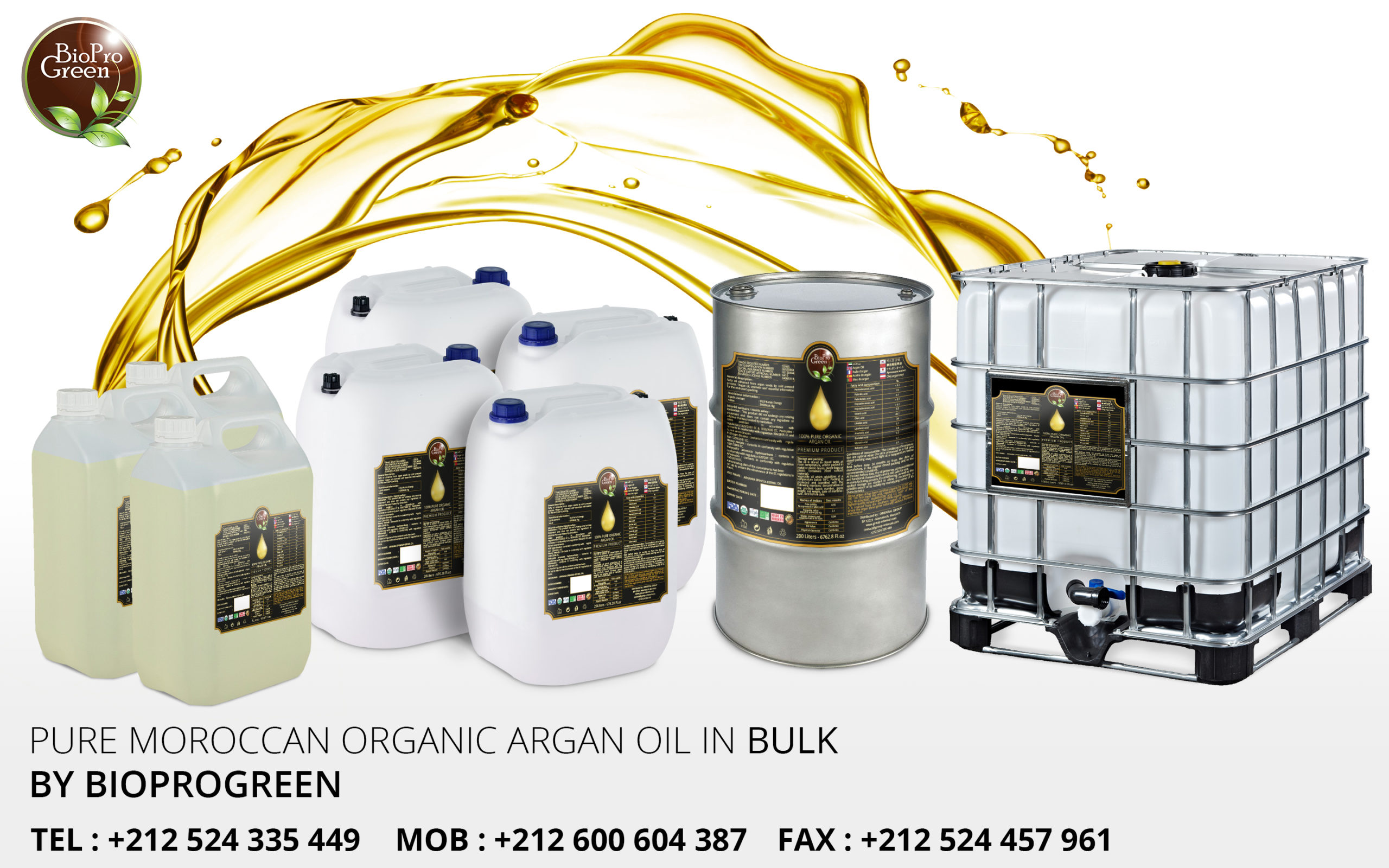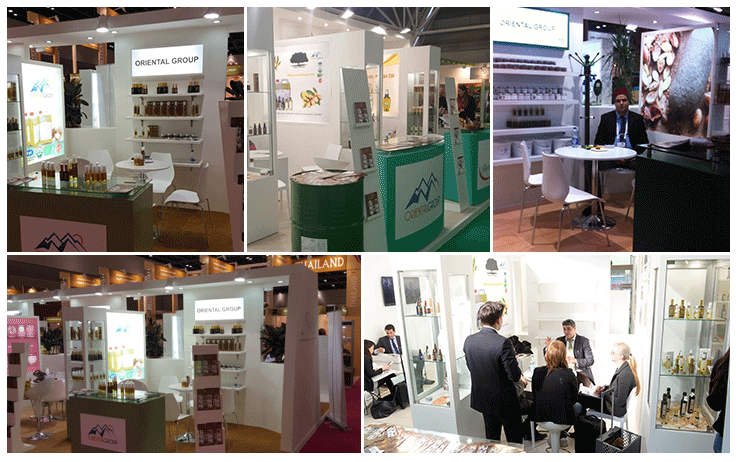 Contact Us:
Website: https://www.bioprogreen.com/en/
Facebook: https://www.facebook.com/bioprogreenMorocco
Twitter: https://twitter.com/BioProGreen_MR
Pinterest: https://www.pinterest.fr/bioprogreenmorocco/
Instagram: https://www.instagram.com/bioprogreenmorocco/