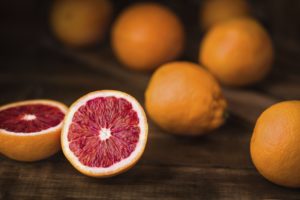 Renowned as a great oil for the nervous system. Red Mandarin essential oil is a powerful calming and relaxing agent. Red Mandarin essential oil helps prepare for restful sleep. With a sweet and fruity scent, Red Mandarin essential oil is ideal for combating stress and anxiety.
History of Mandarin Red Essential Oil
Of Asian origin, mandarin is a citrus fruit domesticated for millennia by the Chinese. At the beginning of our era, during the Han dynast., mandarin had such an important status that a government official was specially assigned to manage the affairs of the mandarin., its production, and its tributes. Its consumption is now very common, especially in winter., with its sweet taste and its ease of peeling attracting the favor of the consumer. Mandarin production ranks 2nd in the world for citrus fruits. It provides an essential oil that is highly prized in the world of food flavorings, perfumery, as well as in aromatherapy.
Basically, the essential oil, or more exactly, the essence of mandarin is obtained by cold pressing the zest of the mandarin. This extraction process makes it possible to preserve, in addition to its volatile compounds, substances with properties beneficial to health. Tangerine essence will be particularly interesting to relieve digestive disorders soothing stressed people, or improving metabolic disorders. Its scent, warm, with woody notes, as well as its antiseptic properties will make it. an HE of choice to cleanse and deodorize a room, or to create a warm and somewhat mysterious atmosphere.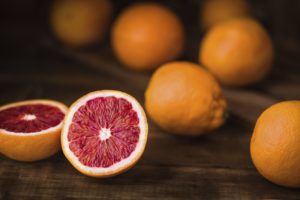 Use of Mandarin Red Essential Oil
Digestive disorders (heartburn, GERD, gastritis, gastric ulcer, mild constipation, difficult digestion, colitis, irritable colon)

Relaxation, relaxation, anti-stress (agitation, nervousness, stress, overwork)

Metabolic disorders (diabetes, obesity, cholesterol, triglycerides)
Digestive disorders
Digestive tonic property
Mandarin Red essence is known for its digestive properties. It facilitates digestion, calms hiccups, and improves intestinal peristalsis: that is to say the motricity of the intestinal muscles which allows the food bolus to move forward in the intestines. 
Mandarin essence will thus contribute to better digestive comfort, especially in the event of indigestion, difficult digestion, dyspepsia, or minor constipation.
Anti-nausea, antacid and gastroprotective properties
Limonene contains also relieves nausea and has good gastro-protective properties. (protection of the mucous membranes of the stomach) .very useful in case of heartburn, gastric acidity, gastritis, or gastrointestinal reflux. esophageal. 
Anti-inflammatory properties in the intestines
Different studies show the beneficial effects of mandarin essence in inflammatory pathologies. They are linked, among other things, to the presence of limonene, which suppresses the production of pro-inflammatory factors (TNF-α and nitric oxide).3
Due to its antioxidant and anti-inflammatory properties, mandarin essence helps protect the digestive tract .against the emergence of inflammatory disorders such as colitis, ulcerative or not. irritable bowel syndrome, or Crohn's disease.
Nervous disorders
When there is nervousness, agitation, and stress, the essence of Mandarin will soothe young and old alike. In diffusion or olfaction in the evening, it will bring, in addition to its warm and woody scent, a feeling of comfort; it will help to find sleep, and will reduce states of anxiety, even temporary depression.
If you need both cocooning and escape, let yourself be tempted: on a pebble, a few drops of Mandarin. essence, the essential oil of sandalwood and vanilla, will envelop you in an aura of sweetness. and exquisite exoticism.
Essential oils rich in monoterpenes such as mandarin essence will at the same time ensure an antiseptic activity that will make it possible to cleanse and/or pleasantly deodorize the ambient air.
Metabolic disorders, diabetes, and obesity
First of all, mandarin exerts a beneficial action on the biliary and hepatic tracts.
Choleretic action of limonene
Limonene, which is the main constituent of mandarin essence, promotes the drainage of the liver. and therefore the elimination of waste from the body.
Hepato-protective properties of limonene.
Limonene also has hepato-protective properties (protective of the liver): It acts in particular at the level of the mechanisms of secondary detoxification. of the organism and limits the degradation of the liver in the presence of toxic substances.
Hypoglycemic and lipid-lowering properties
Limonene has a hypoglycemic effect (lowering blood glucose). It also induces. a decrease in cholesterol and triglycerides. These effects on fats have also been observed by testing other compounds. contained in mandarin essences, such as gamma-terpinene (10-15%) or flavonoids (present in very small quantities).
In conclusion: The beneficial action of these compounds on the hepato-biliary sphere and on fat and blood sugar levels gives mandarin. essence a significant interest in the prevention and improvement of metabolic disorders such as that :
Obesity

Dyslipidemia: high cholesterol (LDL) and/or triglyceride levels

Atherosclerosis

Type II diabetes

Overloaded liver, steatosis, bile sludge
Cancer prevention
Limonene is regularly the subject of serious scientific studies which demonstrate its chemo-preventive. see chemo-curative properties on different types of cancer cells .(breast, skin, liver, lung, gastric tumors, etc.). However, many studies are still needed to reach a therapeutic application.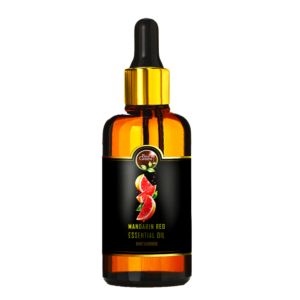 Precautions for use with Mandarin essential Oil
Not easy to navigate with essential oils from the mandarin tree! The following summary will help you not to be mistaken:
Mandarin Red essence

, which we have described in this sheet, is obtained by mechanical expression of mandarin zest.: it, therefore, comes from the fruit, is rich in limonene, and contains a few photosensitizing furocoumarins in small quantities (250ppm). 2 main chemotypes stand out: the limonene chemotype, and the limonene/gamma-terpinene chemotype

Mandarin Red Essential Oil

obtained by distillation of Mandarin essence, no longer contains photosensitizing furocoumarins
Usage precautions
As a precautionary principle, for the cutaneous route, always dilute and do not expose the treated parts of the body to the sun.

For the oral and cutaneous route, favor short cures and, if longer cures are necessary, follow a schedule of 3 weeks out of 4 .(3 weeks of treatment and one week of stoppage)

The bottle must be stored away from light and heat, ideally in the fridge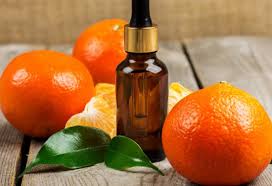 Branding and Package Design of Mandarin Red Essential Oil
Oriental Group provides a complete branding service for clients wishing to penetrate their domestic markets using their very own Mandarin Red Essential Oil Wholesale.
Bottling
We have many varieties of bottles and containers at our disposal, of course, the client may supply their own, or can send us a sample for us to mass produce.
Labeling
The client can supply their own label or have one produced for them by our team of designers, we can design exactly to your specifications.
Casing
We can supply casing solutions to meet any specifications ranging from customized design cases, case printed designs and other custom requirements.
Please contact us with your requirements.
Further, you may please note that we have the strengths and capabilities to deliver international quality Mandarin Red Essential Oil. Our additional strength today is the excellent logistic control system, which facilitates faster order processing and shipment. We have even automatized most of the production chain to ensure faster production and accuracy.
FAQ Mandarin Red Essential Oil:
How can I get some samples?
We are honored to offer you samples. New clients are expected to pay for the courier cost, the samples are free for you, and this charge will be deducted from the payment for the formal order.
Regarding the courier cost: You can arrange an RPI (remote pick-up) service with FedEx, UPS, DHL, TNT, etc. To have the samples collected, or inform us of your DHL collection account. Then you can pay the freight direct to your local carrier company.
What does your Mandarin Red Essential Oil do regarding quality control?
Quality is a priority! Every worker keeps the QC from the very beginning to the very end:
All raw materials we used is environmental-friendly.
Skillful workers care about every detail in handling the stamping, printing, stitching, and packing process.
The quality control department is specially responsible for quality checking in each process.
Can your factory print or emboss my logo on the goods?
Yes, we can print your logo on the goods or their packing box, for patent protection purposes. a letter of attorney (letter of authorization) shall be provided for the logo.
We usually produce goods based on customers' samples or based on customers' pictures, logos, sizes, etc. detail information design for customers.
Company Information:
Oriental Group
N°200 Lot Elmassar, Z.I Sidi Ghanem
Route de Safi
40 000 Marrakech
MOROCCO
Tel: +212 524 335 449
MOB: +212 600 604 387 (Whatsapp / Viber)
Fax: +212 524 457 961
Website: https://www.bioprogreen.com/
E-mail : contact@group-oriental.com
FOLLOW US:
http://facebook.com/grouporiental