The number one name for prickly pear seed oil
Looking good and feeling beautiful is something which is every person desires. No matter from which age group, skin color, cultural background, gender, or country a person belongs to, looking pretty is a desire of everyone. However, one needs to understand that to look pretty and good. The use of artificial chemicals and loads of makeup should never be an option. Rather appearing good should mean having a perfectly natural look and being more precise. We can say that appearing good means having perfect and flawless skin as well as lustrous hair. There are thousands of herbal products available for the perfect and danger-free treatment of hair and skin. However, one such product is the underrated oil called the Prickly Pear Seed oil.
What Is Prickly Pear Oil And Where Do We Get It From?
As you know Prickly pear oil also called either Barbary fig oil or the Cactus Seed Oil is oil. And Basically extracted from the seeds of a special type of cactus plant that is found in extremely hot regions. This fruit plant name Opuntia ficus Indica cactus. Sot this oil is rich in many minerals and fatty substances that are suitable for perhaps all skin types. Most of all, since this oil is extracted from a plant that survives very harsh and dry climates; hence it is very good to cure dehydration of the skin. Overall, the oil is a little expensive than other oils but it is worth it since it does wonder for beauty.
As A Moisturizer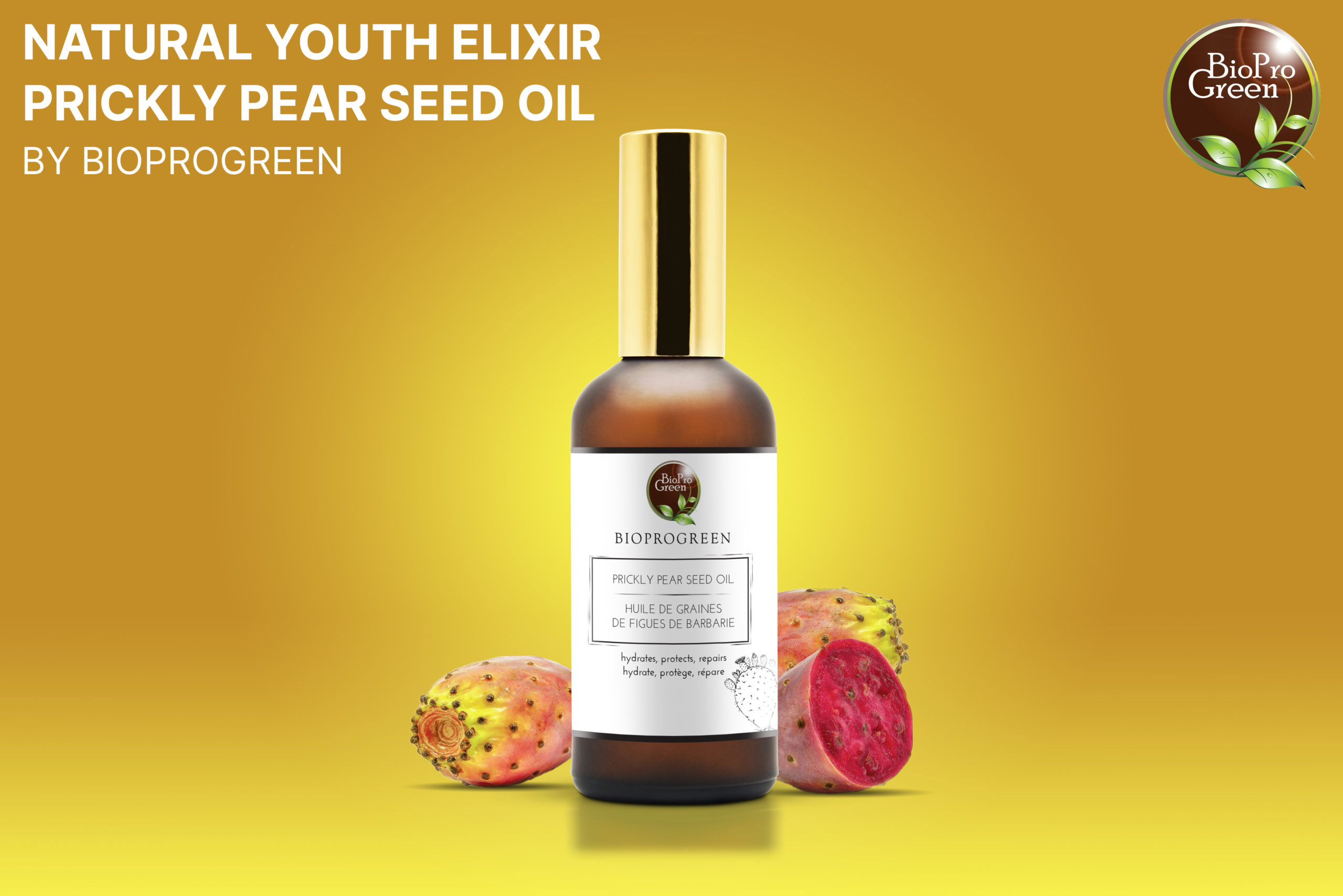 Consequently, prickly pear oil is an excellent source of hydrating and moisturizing the skin. It is light in its texture. And hence it absorbs deeply into the skin in a very small amount of time. This oil is useful for all skin types. Most particularly; it works wonders on dry and rough skin. Unsaturated fats and linoleic acids moisturize the skin.
Reduces the Dark Spots
Prickly pear oil rich in anti-oxidant elements and hence it is the best source to lighten and eventually reduce the dark spots on the skin. This oil also contains rich quantities of Vitamin K known for its ability to decrease spider veins.
Nourishes the Hair and Nails
The rich and abundant minerals, fatty acids, vitamins, and other such elements in the pear oil make it a very good treatment for hair. It restores the strength and luster of hair and makes them shiny. Moreover, it also cures the dry scalp and brings back the enamel of nails.
Prevents Aging and Wrinkles
The essential elements in prickly pear oil make it a very good anti-aging substance. Pear oil contains a very large amount of Betalains that prevents aging. Moreover, the high Vitamin E amount in it is good for preventing wrinkles and intensifying cell renewal. It is the best source to have a calming effect on the skin and hence soothes the itches and pains.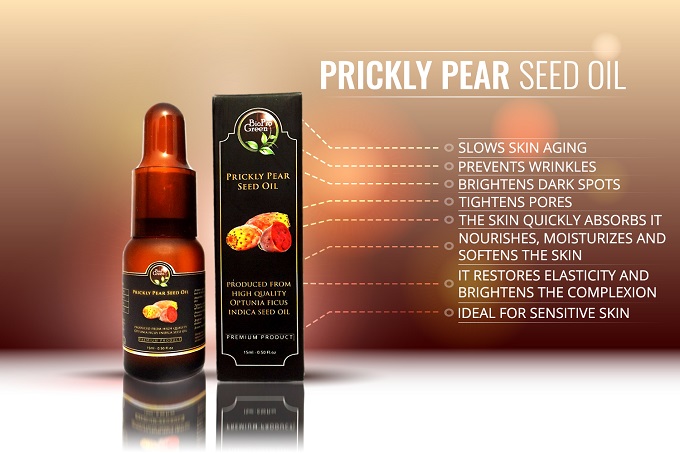 Prickly Pear seed oil is one of the most useful oils for your skin and hair. However, group-orinetal.com is one of the known suppliers in Morocco who known for selling 100% certified and pure . So don't waste your time and contact us now.
Packaging details : 40ml, 60ml, 100ml ,125ml, in PET plastic bottle with pump 250ml, 500 ml, 1Liter, 10 Liters, 20 liters,25 liters ,33 Liters in drum with cap Prickly Pear Seed Oil can be 30ml, 40ml,50ml, 60ml, 100ml ,250ml,500 ml in amber or trasparent glass bottle with cap/dropper
Min. Order Quantity of Prickly Pear Seed Oil: 1 Liter
Supply Ability of Prickly Pear Seed Oil: 1000 Liter/Liters of Prickly Pear Seed Oil per month
Port: FOB Casablanca /Tanger MED / Agadir
Payment Terms: L/C,T/T, ,Western Union,MoneyGram/Paypal
Quick Details
Directions: For soft skin and hair, apply directly to the desired area as needed
Place of Origin: Morocco
Product name: Prickly Pear Seed Oil
Brand Name: BioProGreen or Twichya or private labeling
Use Prickly Pear Seed Oil: Face, Body, and Hair
Form: Oil
Supply Type: OBM (Original Brand Manufacturing).
Features: Anti-Aging, Moisturizer, Nourishing, Skin Revitalizer.
Main Ingredient: Prickly Pear Seed.
Port: FOB Casablanca /Tanger MED / Agadir.
Delivery Time: 15 days after confirmation of all details and deposit.
Packing Box of:  60 // 40 // 30.
Oriental Group
N°200 Lot Elmassar,Sidi Ghanem Industrial Estate
Route de Safi,
40 000 Marrakech,
MOROCCO
Tel: +212664511967
MOB : +212600604387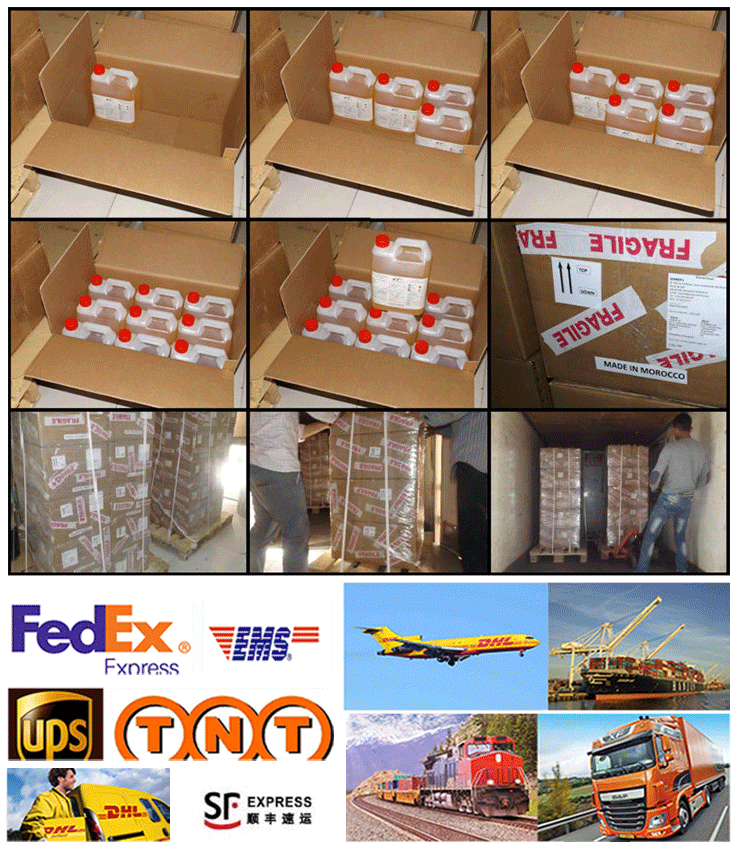 Contact Us:
Website: https://www.bioprogreen.com/en/
Facebook: https://www.facebook.com/bioprogreenMorocco
Twitter: https://twitter.com/BioProGreen_MR
Pinterest: https://www.pinterest.fr/bioprogreenmorocco/