Wholesale Moroccan Argan Oil, USDA Certified Organic,100% Pure & Natural, Cold-Pressed Virgin.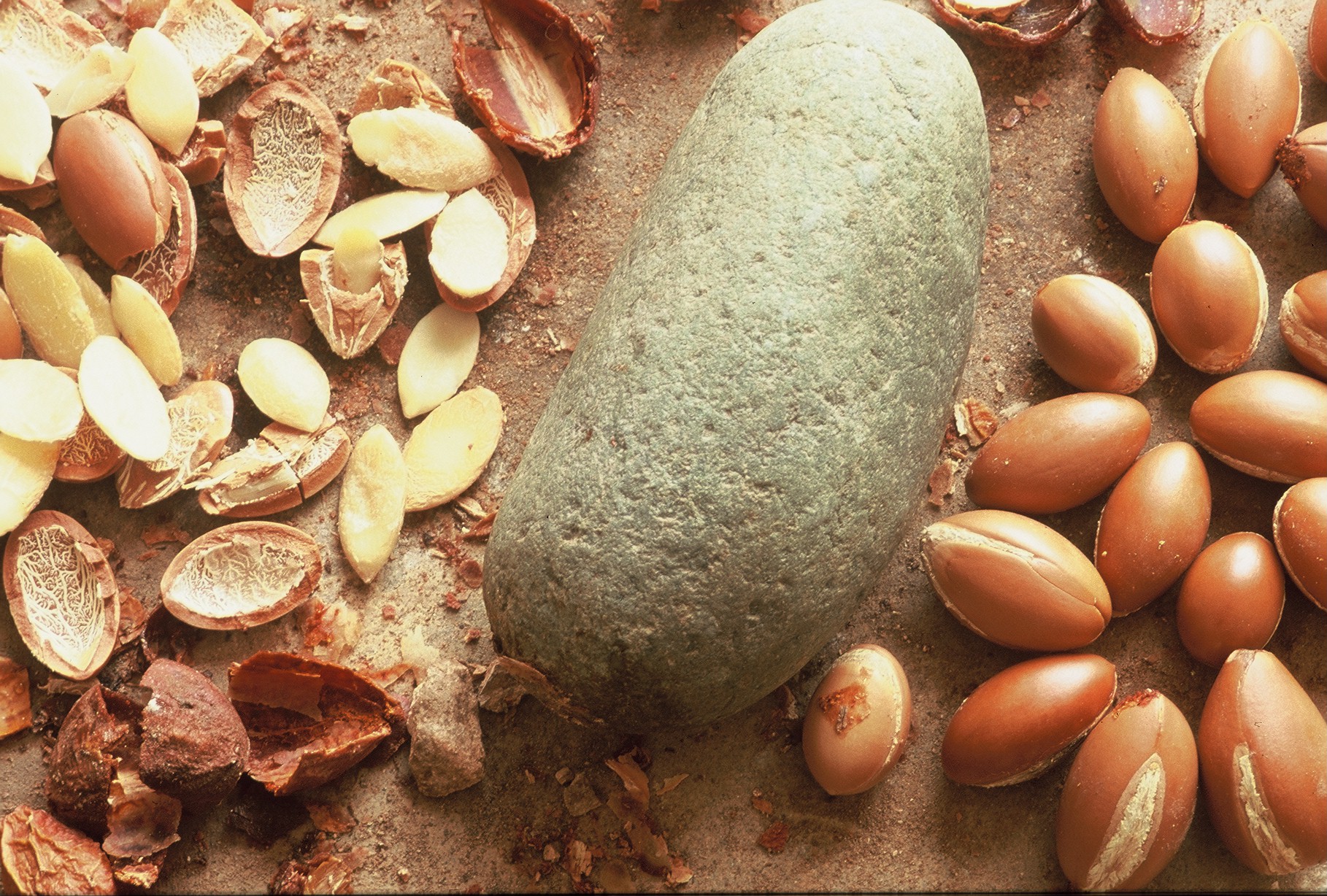 Wholesale Moroccan Argan Oil:
Famous for its positive effects on the skin and the hair, Argan oil moisturizes the scalp and accelerates the healing process.
At Oriental Group, we provide argan oil that optimizes argan oil properties to your advantage.
We put our best efforts into providing the highest Bulk Argan Oil quality, which doesn't have a smell, not so heavy, and completely clean of any chemicals. Bulk Argan Oil is free of additives, toxic chemicals, or any other substances. Our bulk argan oil is made from the argan kernels issued from the argan trees located in the south of Morocco. A product that is fresh and more efficient than any other moisturizer currently in the market. It heals and makes your hair and skin more beautiful.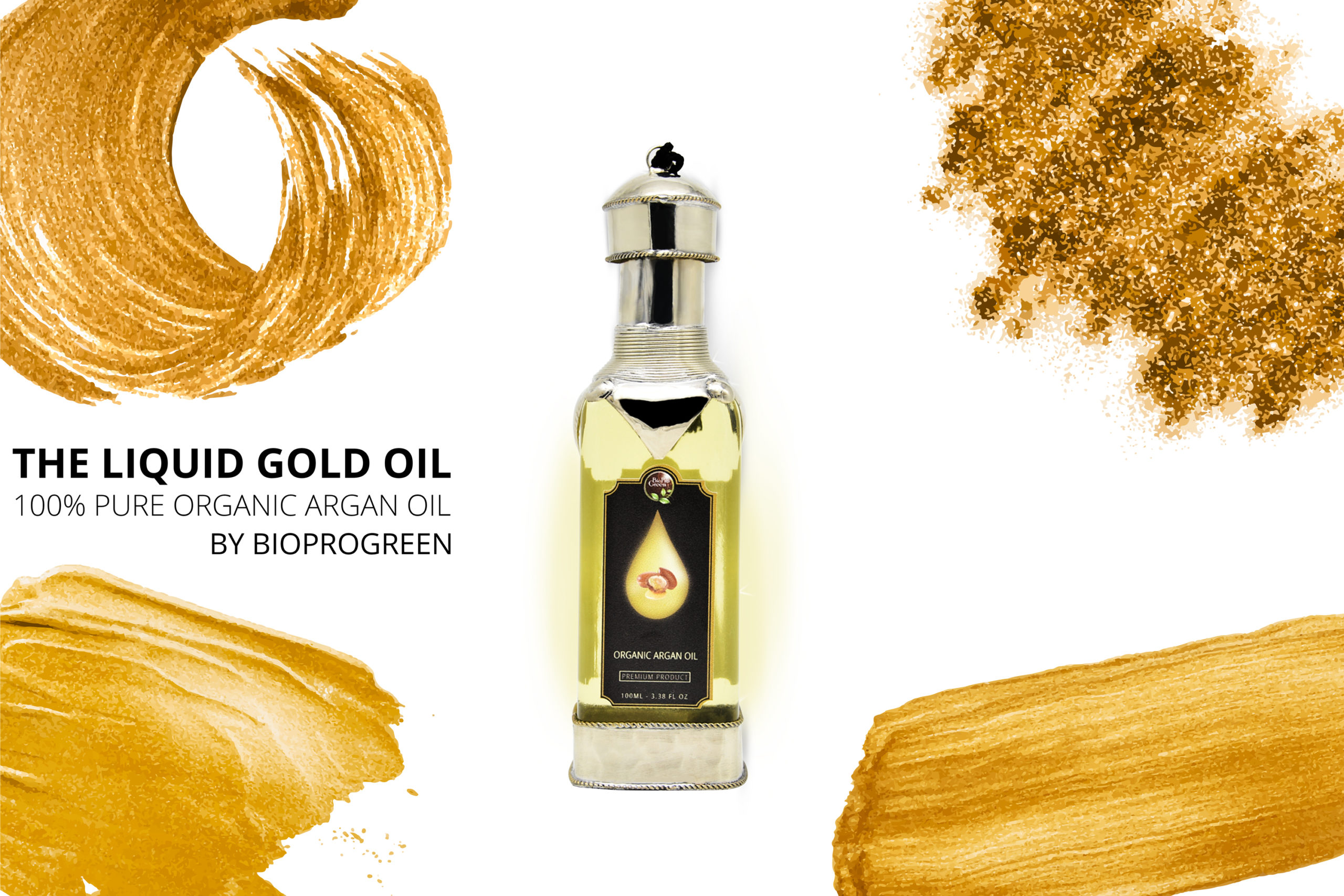 Bulk Argan oil is a mix of Aloe Vera, Rosemary, and Thyme, and of course Argan oil.
It accelerates hair growth and heals the scalp.
It is issued from Mother Nature and made with the exact measurements to improve health.
Literally called "Liquid Gold"
In Oriental Group, we provide argan oil in its diverse forms in bulk, wholesale or individual bottles. We also provide a private labeling service for our clients wishing to resell the product. All our Argan oil has been certified organic CCPB and USDA and meet this end, international standards of quality extra virgin argan oil 100% organic product.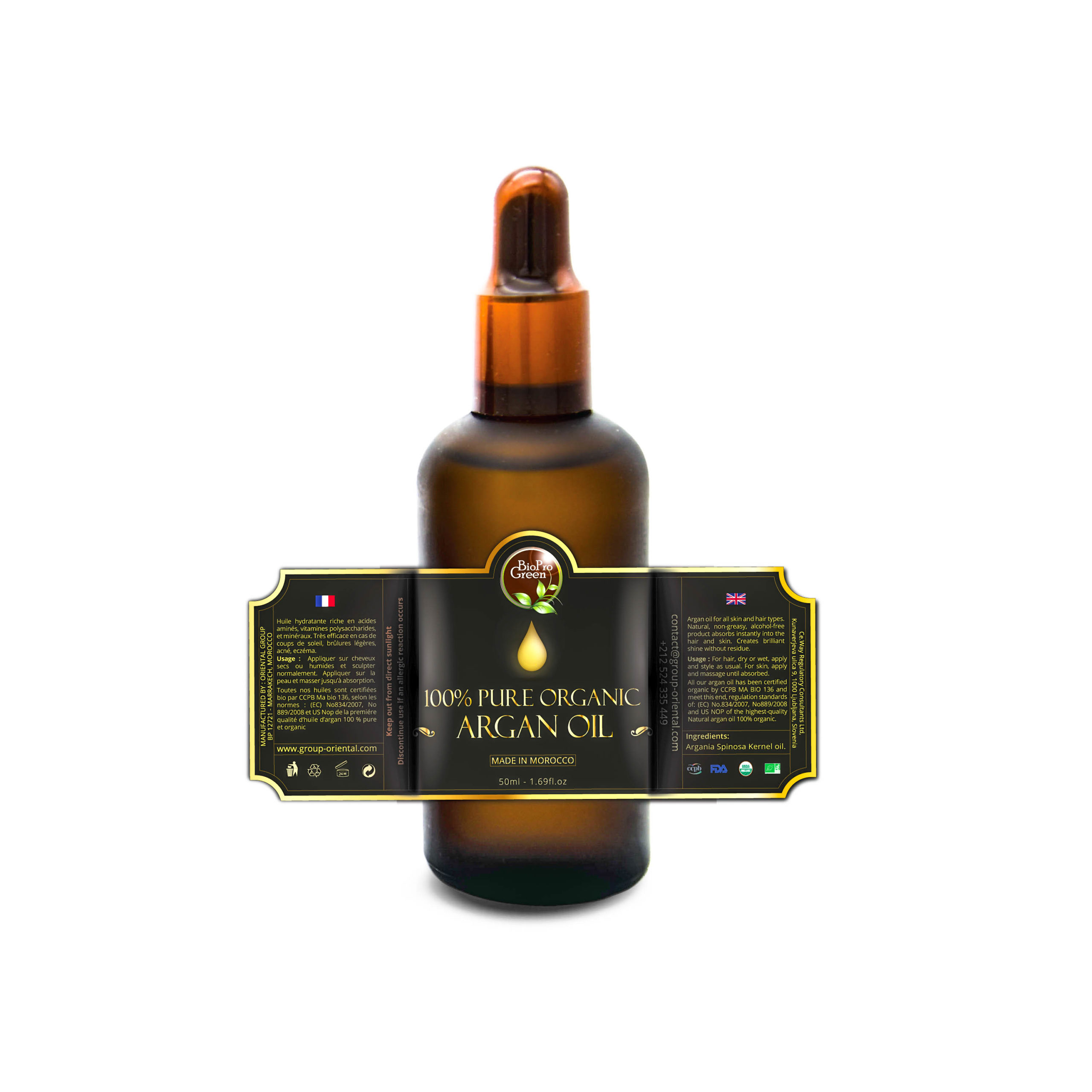 Quick Details:
Min. Order Quantity of argan oil: 5 Liter
Port: FOB Casablanca /Tanger MED / Agadir
Payment Terms: L/C,T/T, ,Western Union,MoneyGram/Paypal
Certification: MSDS, CCPB /NOP USDA PROGRAM
N°200 Lot Elmassar,Sidi Ghanem Industrial Estate
Route de Safi,
40 000 Marrakech,
MOROCCO
Tel: +212664511967
MOB : +212600604387
Contact Us:
Website: https://www.bioprogreen.com/en/
Facebook: https://www.facebook.com/bioprogreenMorocco
Twitter: https://twitter.com/BioProGreen_MR
Pinterest: https://www.pinterest.fr/bioprogreenmorocco/
Instagram: https://www.instagram.com/bioprogreenmorocco/