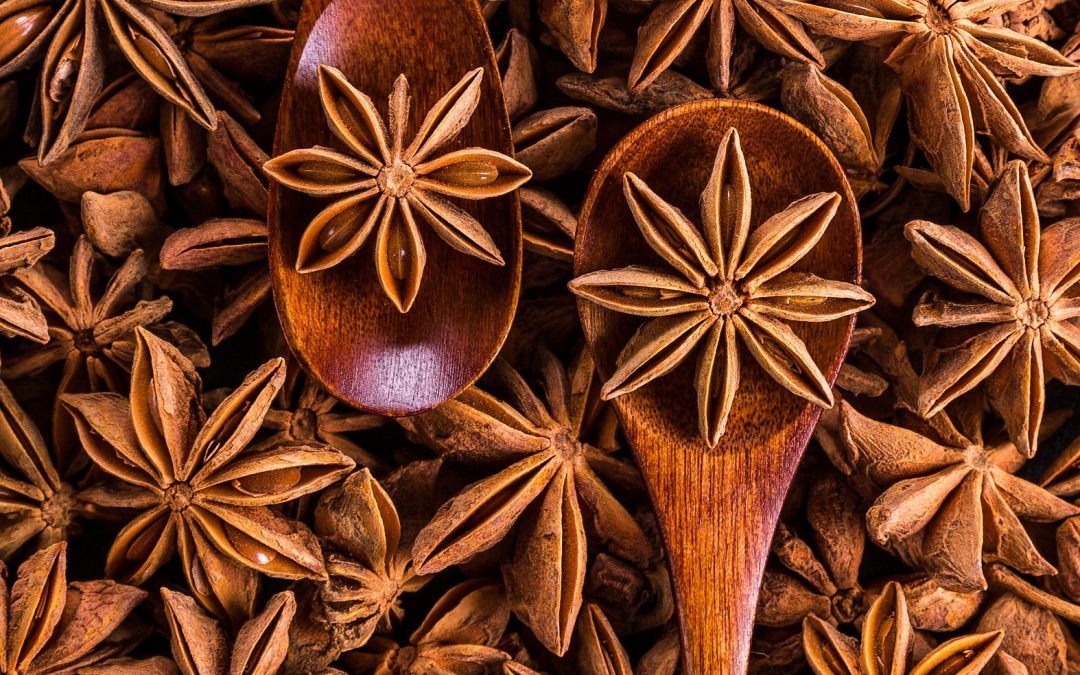 100% Pure Badiane essential oil 
The Badiane essential oil extracted from the fruit of this tree native to Far East (Vietnam, China) is rich of a single ingredient: an ether, trans-para-anol methyl ether, commonly called anethole, whose share is greater than 90%. The HE anise – Pimpinellaanisum – it is very similar. Anethole is also found in the sweet fennel HE – Foeniculum vulgare – but its share is smaller .
Health Benefits of   BADIANE ESSENTIAL OIL                                 
The warming effect of Badiane oil on the respiratory and the circulatory systems makes it a cordial. This property helps counter colds, the deposition of phlegm, and problems like rheumatism and arthritis.
The Badiane essential oil has the general properties of ethers; it is especially antispasmodic, carminative and stomachic.
Moreover, it is well suited to treat spasmodic enterocolitis. It is also hormone-mimetic, in particular it is galactogenic and emmenagogue. More commonly, it is used, mostly in combination, for its bronchodilator properties.
Popular traditions rightly ascribe purifying and protective properties. This powerful scent and air and is an excellent neurotonic antidepressant, provided they are used in very small doses. At high doses, there has reversing the effects and it becomes staggering. Moreover, Badiane can release digestive and respiratory functions vices that compromise the nervous balance.

Quick Details
Min.Order Quantity : 1 Liter/Liters
Supply Ability: 2000 Liter/Liters per Week
Port: Casablanca /Tanger MED / Agadir
Payment Terms: L/C,T/T,Western Union,MoneyGram,PAYPAL
Packaging & Delivery
Packaging Details : 40ml, 60ml, 100ml ,125ml, in PET plastic bottle with pump 250ml, 500 ml, 1Liter, 10 Liters, 20 liters, 25 liters ,33 Liters in drum with cap essential Oil can be 40ml, 60ml, 100ml ,250ml, 500 ml in amber or trasparent glass bottle with cap.
Delivery Time: 15 days after confirmation of all detaills and deposit
• Place of Origin: Morocco
• Processing type: Cold pressed
• Form : oil
• Use: Body, Face and hair
• Supply Type: OBM (Original Brand Manufacturing)
• Brand Name: BioProGreen or private labeling
• Price: Ex-work
• Cultivation type: Organic
• Main Ingredient: BADIANE
• FOB Price :Contact US
Product available in private labeling contact us for more informations : BioProGreen