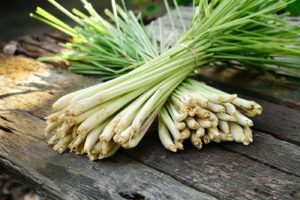 Properties of lemongrass essential oil
The properties of Lemongrass essential oil are explained by the presence of active compounds originally present in the leaves of Cymbopogon flexuosus.
Antiseptic and anti-inflammatory
Oils containing monoterpene aldehydes (geranial, neral, citronellal) and monoterpenes (geraniol), such as lemongrass essential oil, have anti-infective properties, especially antiviral (influenza) and anti-inflammatory properties.
Circulatory stimulant and vasodilator
Lemongrass helps dilate blood vessels and promotes better blood circulation in the body.
Digestive and hepatic stimulant
It is the citral which is at the origin of the stimulation of the digestive and hepatic spheres.
A nervous stimulant and psychic tonic
The mixture of geranial and neral contained in the oil has a slightly toning effect on the central nervous system.
Other properties:
-Psychic stimulant
-Psychic and nervous tonic

Lemongrass oil has multiple indications thanks to the many properties described above.
Blood circulation problems
The action of lemongrass essential oil on blood circulation allows it to intervene in certain circulatory problems (cellulite, water retention, overweight, heavy legs, varicose veins, etc.) and in the event of hypertension.
Skin problems
The circulatory, anti-inflammatory and antiseptic properties of lemongrass oil allow it to be used in the treatment of many skin-related problems:
-Pimples (acne, boil, insect bite, etc.)
-Hair (oily or dull, dandruff)
-Oily skin (seborrhoea)
-Feet infections (plantar mycosis, etc.)
Immune deficiencies
The contribution of essential oil to the antioxidant system makes it possible to globally increase the immune response to external aggressions. It is recommended in case of bacterial or viral infection, convalescence, fatigue at the end of winter, epidemics (for the airborne antiseptic effect) and to get rid of bad smells.
Certain digestive disorders (heartburn, worms)
In view of its antispasmodic properties, lemongrass essential oil is indicated for all of the following ailments: heartburn, difficult digestion or indigestion, bloating, intestinal worms.
Other indications:
-Inflammatory pain
Insomnia, anxiety
In diffusion, thanks to an essential oil diffuser, the oil can help to find sleep and calm thanks to its relaxing and sedative properties.
Other indications:
-Anguish and anxiety
-Asthenia (and intellectual fatigue)
-Concentration
-Self-confidence
-Convalescence
-Creativity
-Sadness and pessimism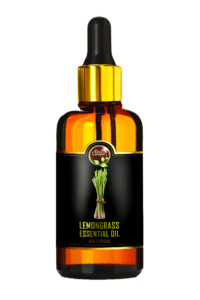 Using Lemongrass Essential Oil
Lemongrass essential oil can be used in very different ways for a wide spectrum of conditions and symptoms. Nevertheless, in case of doubt, it is recommended to contact a professional in order to collect personalized and secure information, adapted to your medical situation, your profile, and your age.
Cutaneous application, massage
The test in the crook of the arm must be applied before any application of essential oil (two drops in the crook of the elbow for at least 24 hours to check that there is no reaction).
For all skin and circulatory problems, dilute one drop of essential oil with four drops of vegetable oil, then apply and massage the affected area.
Cellulite:

2 drops in 8 drops of vegetable oil to be applied to the most affected areas (thighs, hips, buttocks) by massaging and allowing the oils to penetrate well, for 2 to 3 weeks, morning and evening.

Pimples (acne, boil, insect bite, etc.):

1 trace applied to the pimple.

Hair (oily or dull, dandruff):

2 drops maximum in the palm of your hand mixed with shampoo.

Oily skin (seborrhea):

dilute in a cream, vegetable oil or mask, or inhaled.

Infected feet (plantar mycosis, etc.):

dilute in vegetable oil.

For inflammatory pain:

dilute with vegetable oil and massage the legs upwards (from the ankles).

Infectious diseases:

dilute in vegetable oil and massage along the spine.

Difficult digestion or indigestion, bloating:

dilute with vegetable oil and massage the stomach and feet.

Blood circulation (cellulite, water retention, overweight, heavy legs, varicose veins, etc.):

dilute with vegetable oil and massage the legs upwards (from the ankles).

Hypertension:

dilute in vegetable oil.

Inflammatory pain:

dilute with vegetable oil

and massage the legs upwards (from the ankles).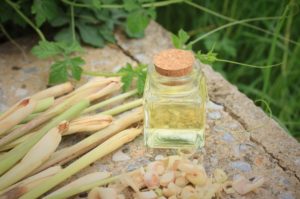 Branding and Package Design of Lemongrass Essential Oil
Oriental Group provides a complete branding service for clients wishing to penetrate their domestic markets using their very own Lemongrass Essential Oil Wholesale.
Bottling
We have many varieties of bottles and containers at our disposal, of course, the client may supply their own, or can send us a sample for us to mass produce.
Labeling
The client can supply their own label or have one produced for them by our team of designers, we can design exactly to your specifications.
Casing
We can supply casing solutions to meet any specifications ranging from customized design cases, case printed designs and other custom requirements.
Please contact us with your requirements.
Further, you may please note that we have the strengths and capabilities to deliver international quality Lemongrass Essential Oil. Our additional strength today is the excellent logistic control system, which facilitates faster order processing and shipment. We have even automatized most of the production chain to ensure faster production and accuracy.
FAQ Lemongrass Essential Oil:
How can I get some samples?
We are honored to offer you samples. New clients are expected to pay for the courier cost, the samples are free for you, and this charge will be deducted from the payment for the formal order.
Regarding the courier cost: You can arrange an RPI (remote pick-up) service with FedEx, UPS, DHL, TNT, etc. To have the samples collected, or inform us of your DHL collection account. Then you can pay the freight direct to your local carrier company.
What does your Lemongrass Essential Oil do regarding quality control?
Quality is a priority! Every worker keeps the QC from the very beginning to the very end:
All raw materials we used are environmental-friendly.
Skillful workers care about every detail in handling the stamping, printing, stitching, and packing process.
The quality control department is specially responsible for quality checking in each process.
Can your factory print or emboss my logo on the goods?
Yes, we can print your logo on the goods or their packing box, for patent protection purposes, a letter of attorney (letter of authorization) shall be provided for the logo.
We usually produce goods based on customers' samples or based on customers' pictures, logos, sizes, etc. detail information design for customers.
Company Information:
Oriental Group
N°200 Lot Elmassar, Z.I Sidi Ghanem
Route de Safi
40 000 Marrakech
MOROCCO
Tel: +212 524 335 449
MOB: +212 600 604 387 (Whatsapp / Viber)
Fax: +212 524 457 961
Website : https://www.bioprogreen.com/
E-mail : contact@group-oriental.com
FOLLOW US:
http://facebook.com/grouporiental
http://twitter.com/grouporiental